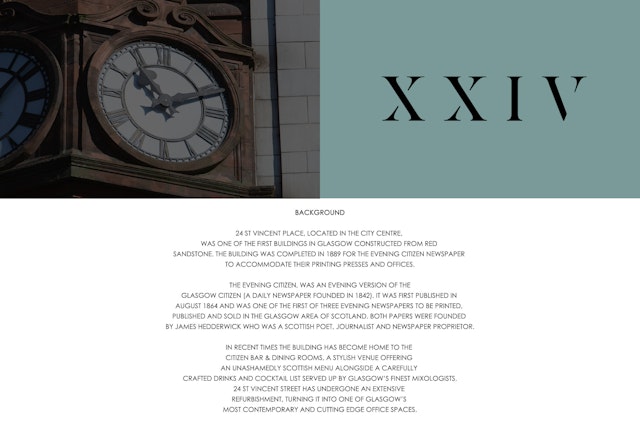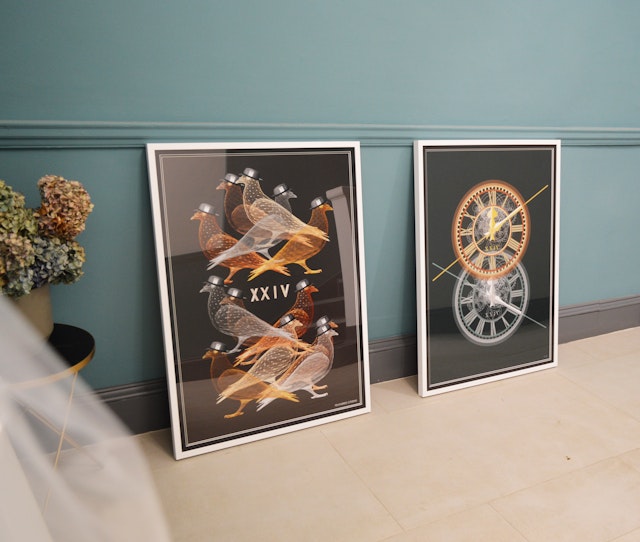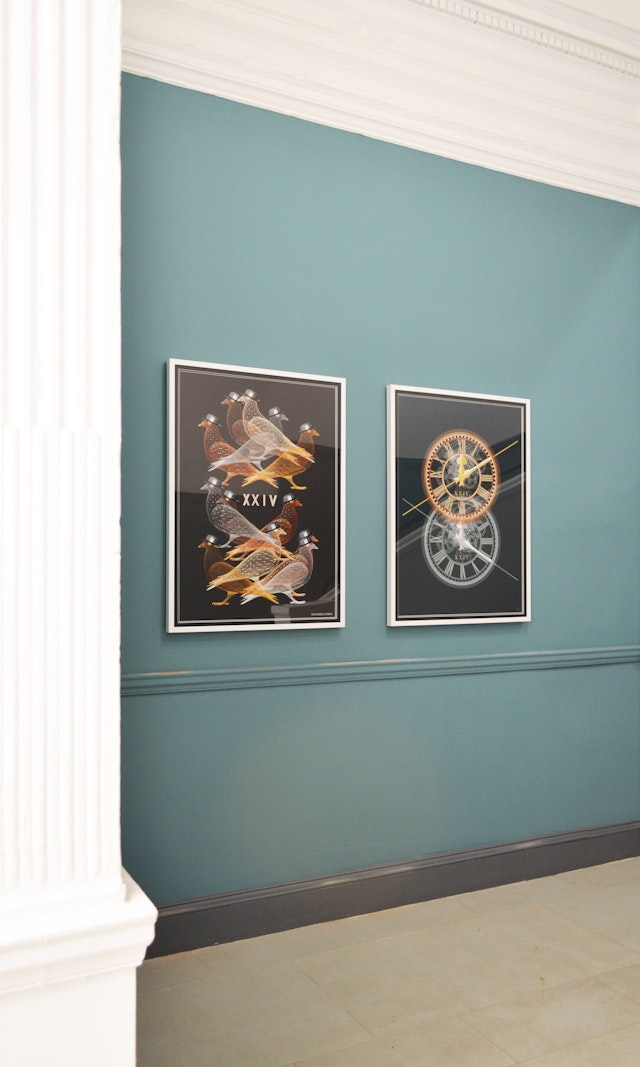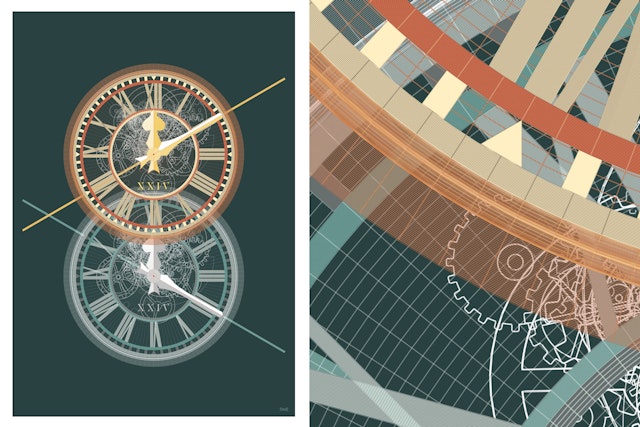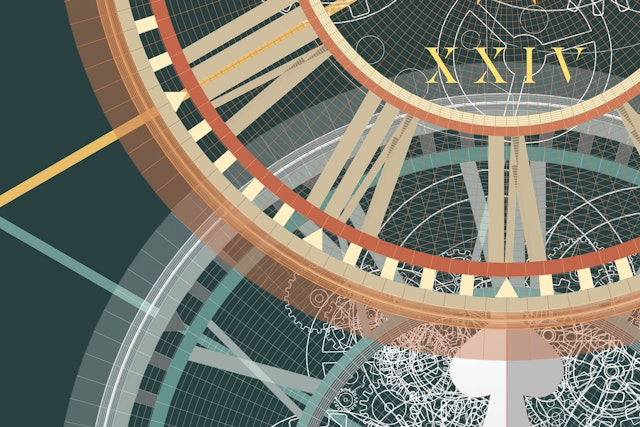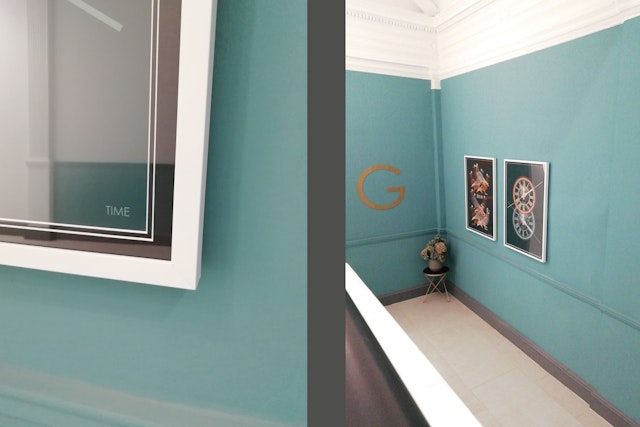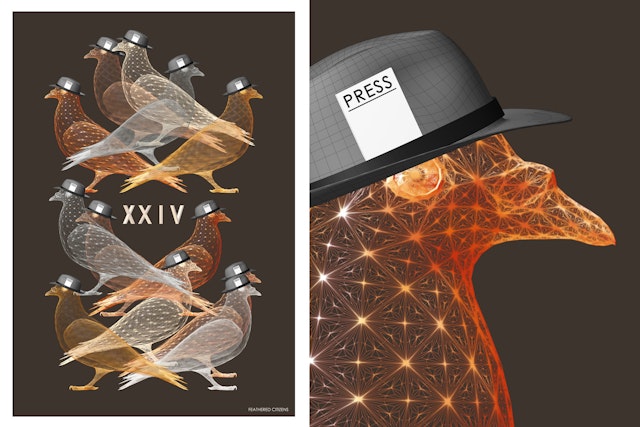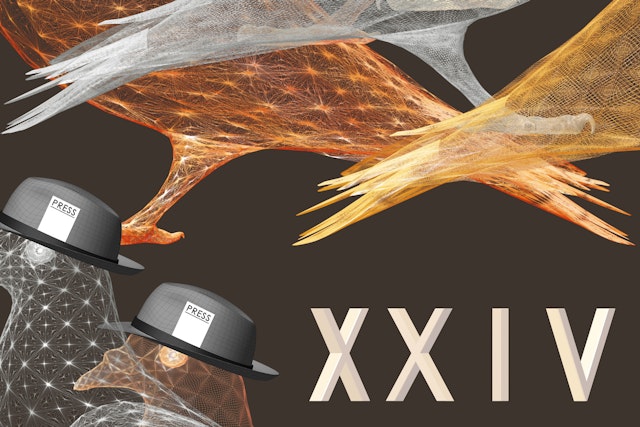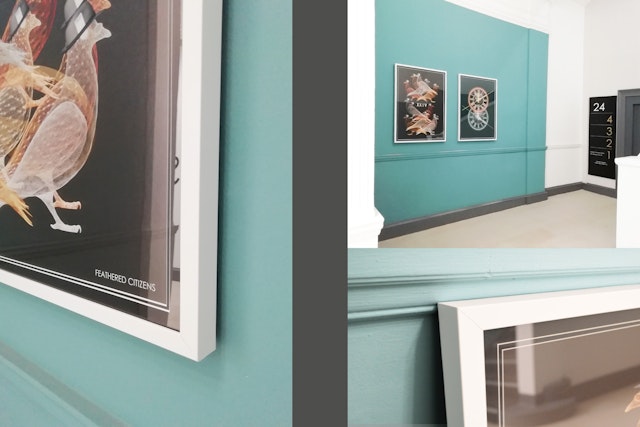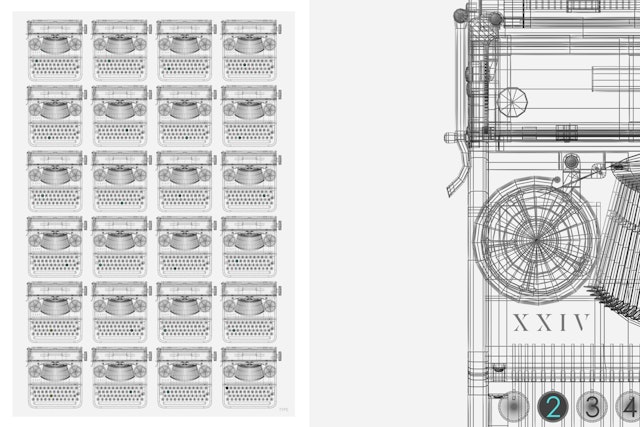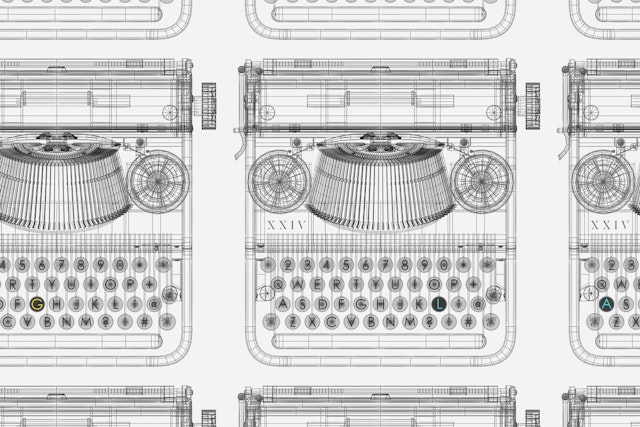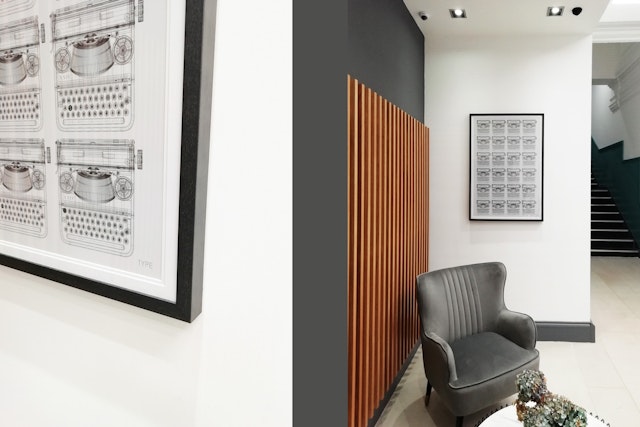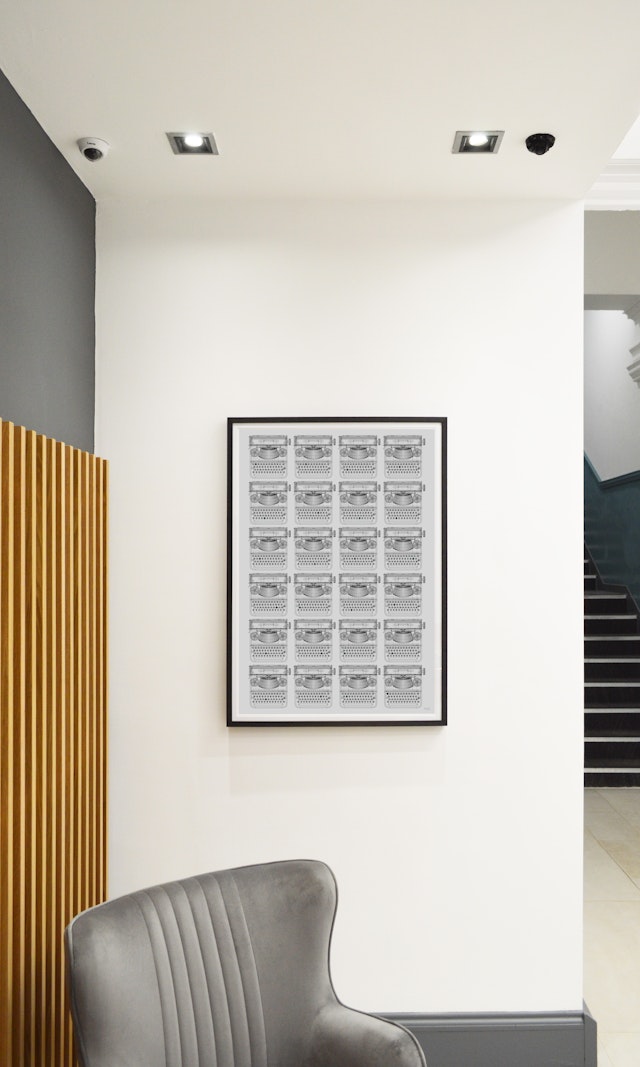 Bespoke corporate art project for 24 St Vincent Place. Savills. Glasgow. Office Renovation.

---
---

A series of 3 bespoke pieces was designed for the entrance lobby of this recently refurbished city centre office space, orginally the location of the Citizen newspaper. Features of the building's architecture and history are featured in the artwork such as the famous clock, the number 24, the logo, typewriters, reporting, as well as elements and colours complimentary to the interior design.

"Time" – Two clock faces exactly matching the design of the exterior achitectural clock. One at 2pm and the other at 4pm, forming 24.
"Type" – 24 vintage typewriters each one with a single letter or number highlighted to form the address, 24 St Vincent Place Glasgow.
"Feathered Citizens" – 12 pigeons each with a classic reporters hat.

---
Medium - 3d digital fine art
Size - 30" x 40" each.
Frame - Sanctuary black charcoal + double white mount. White Sanctuary satin white + double black mount.
---
Bespoke art. Michael Murray
Printing. Loxley Colour
Framing. Loxley Colour
Client. Savills + Capital Vincent Limited + JLL
Architects - C2 Concepts.

---
Michael Murray Art. Contemporary bespoke art for office renovations. Art for offices. UK + Worldwide.