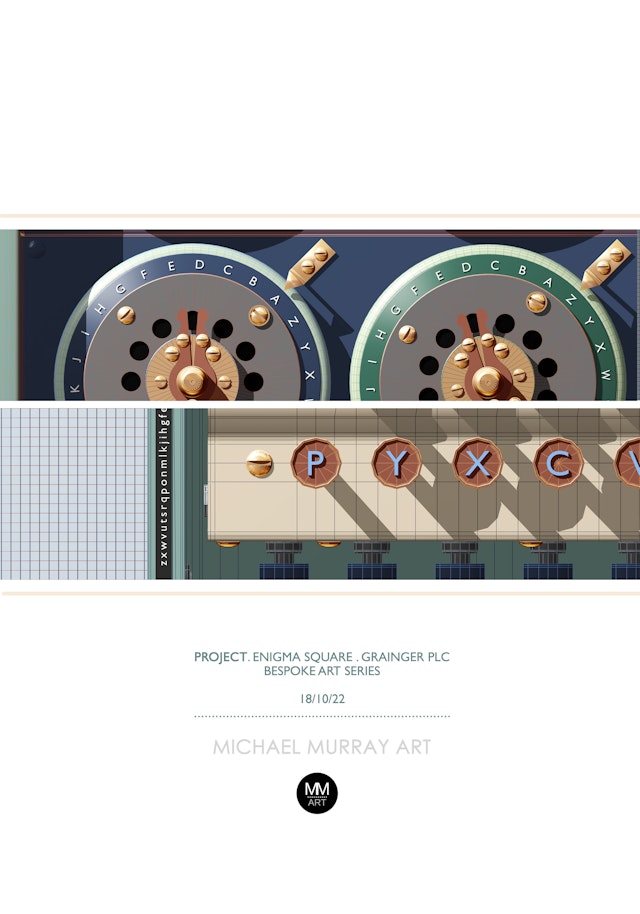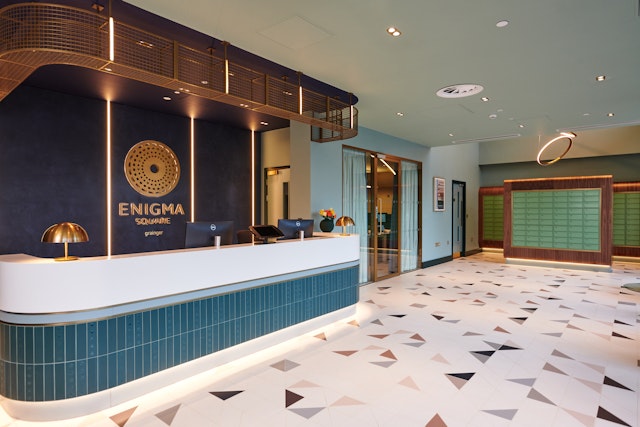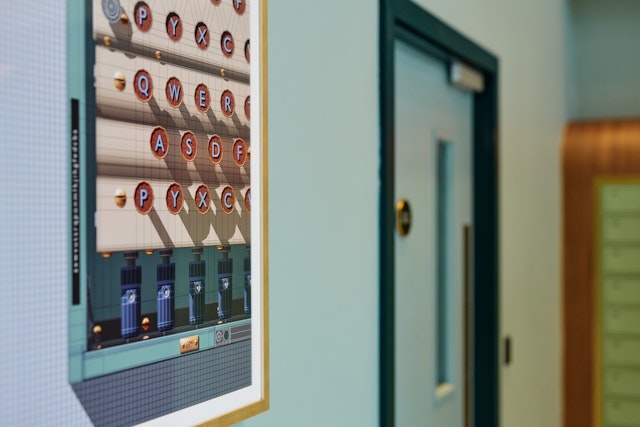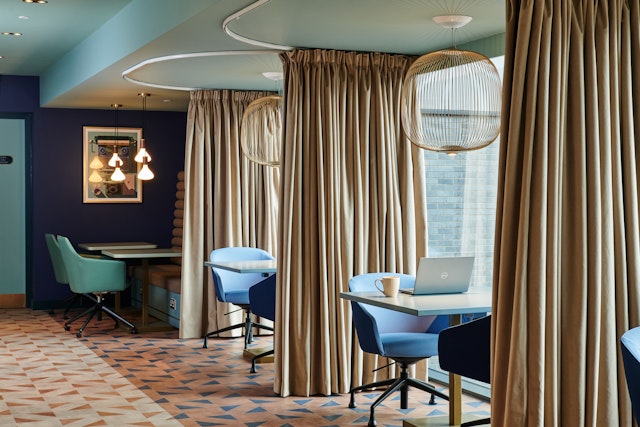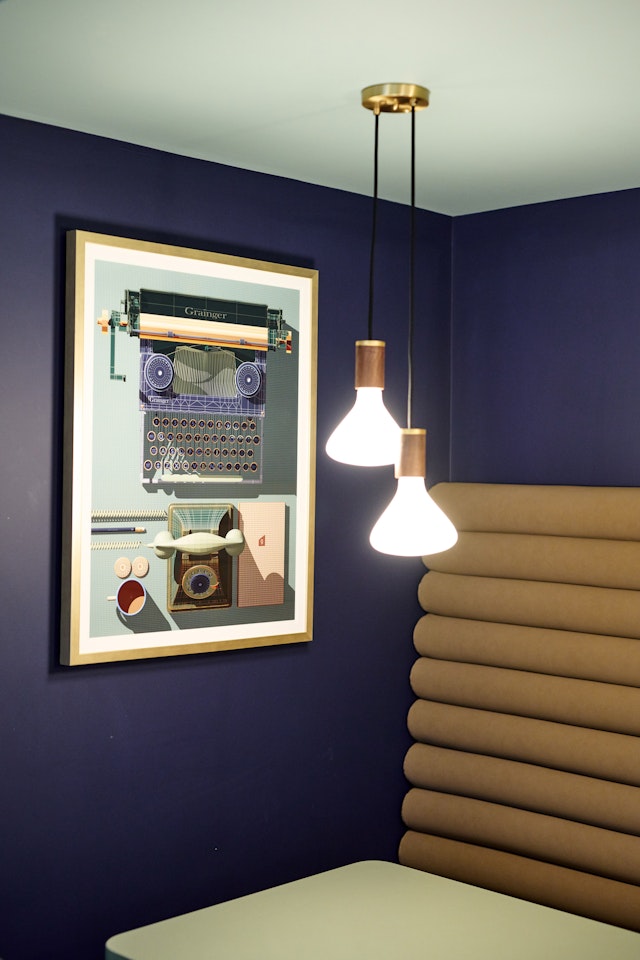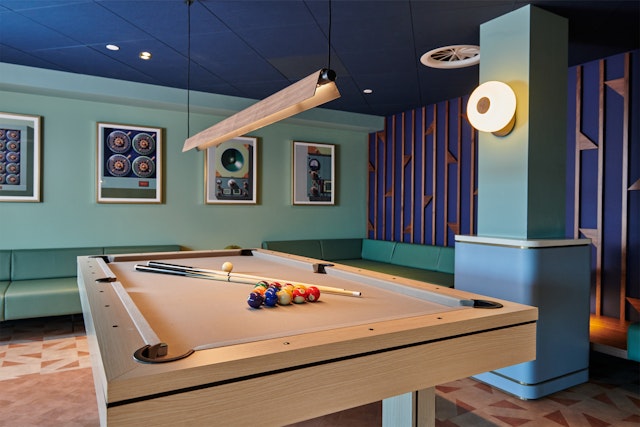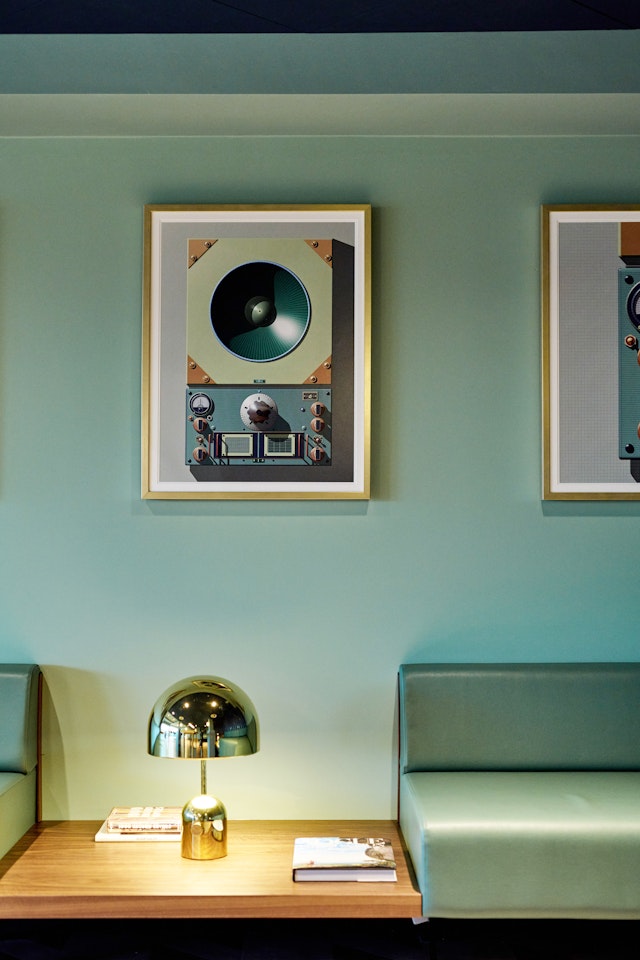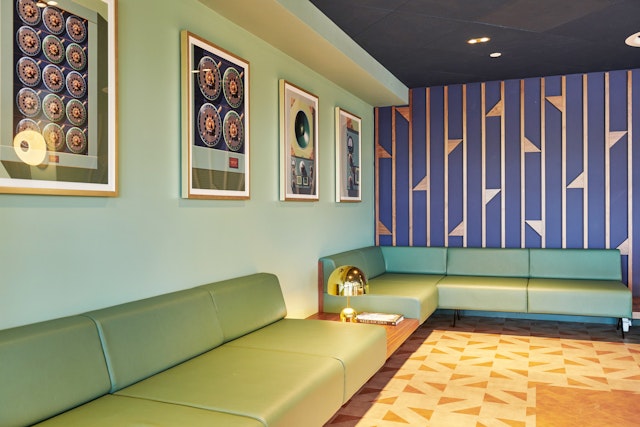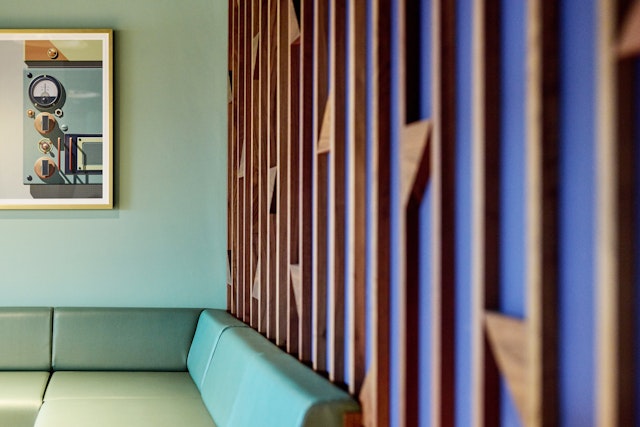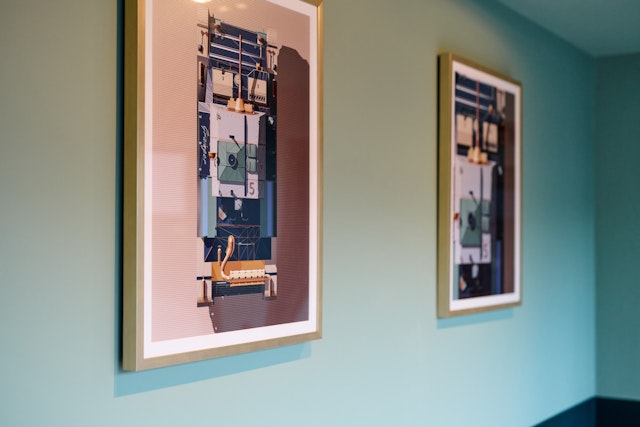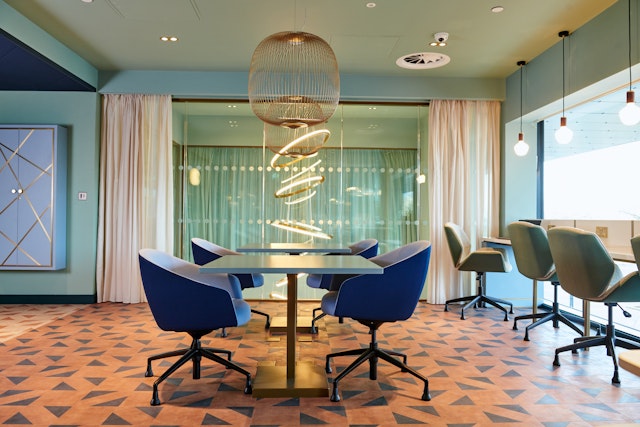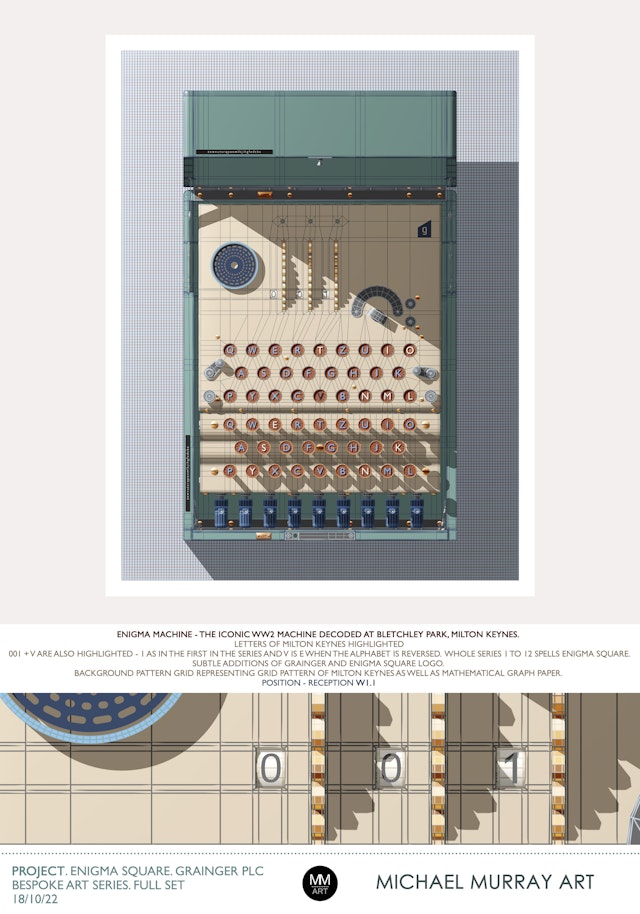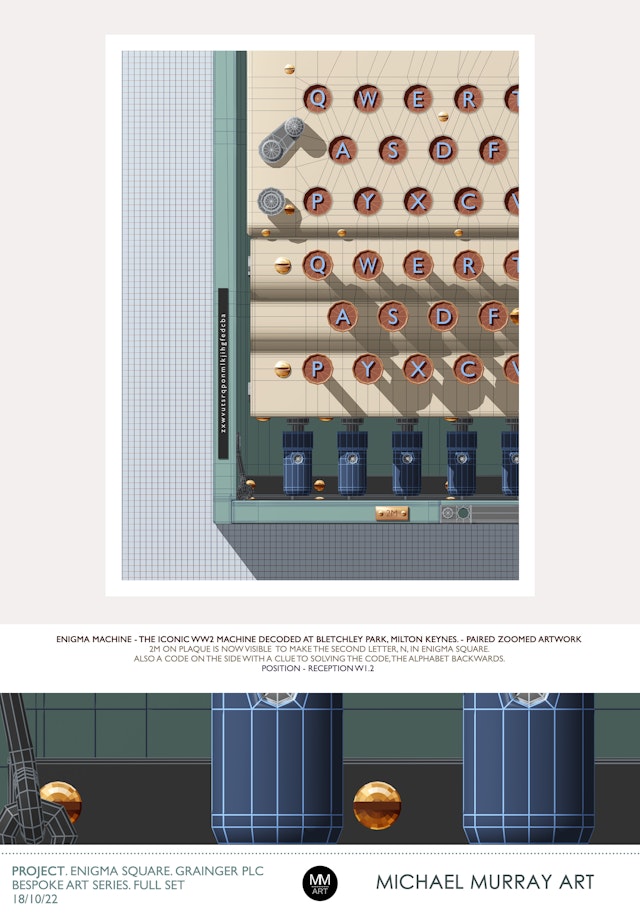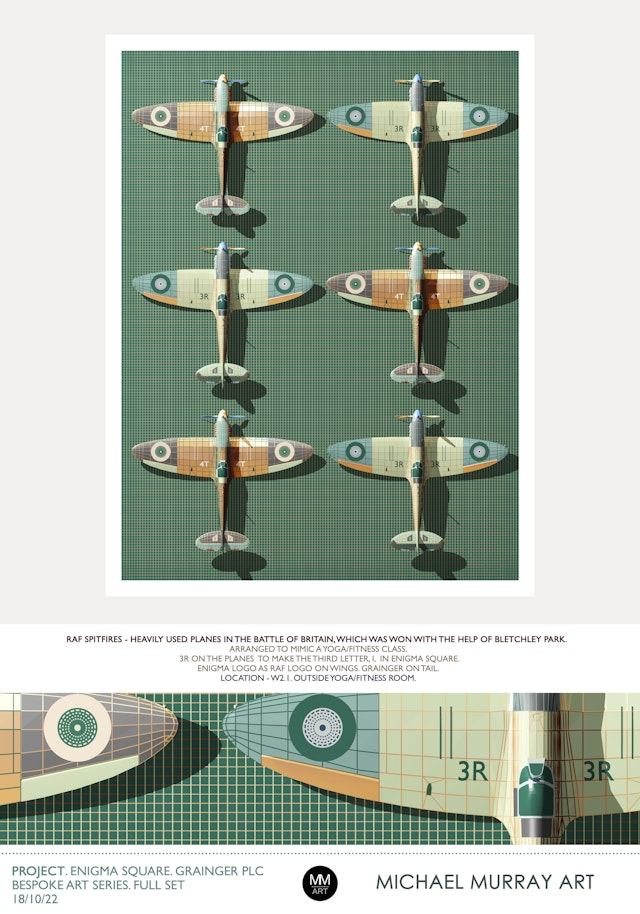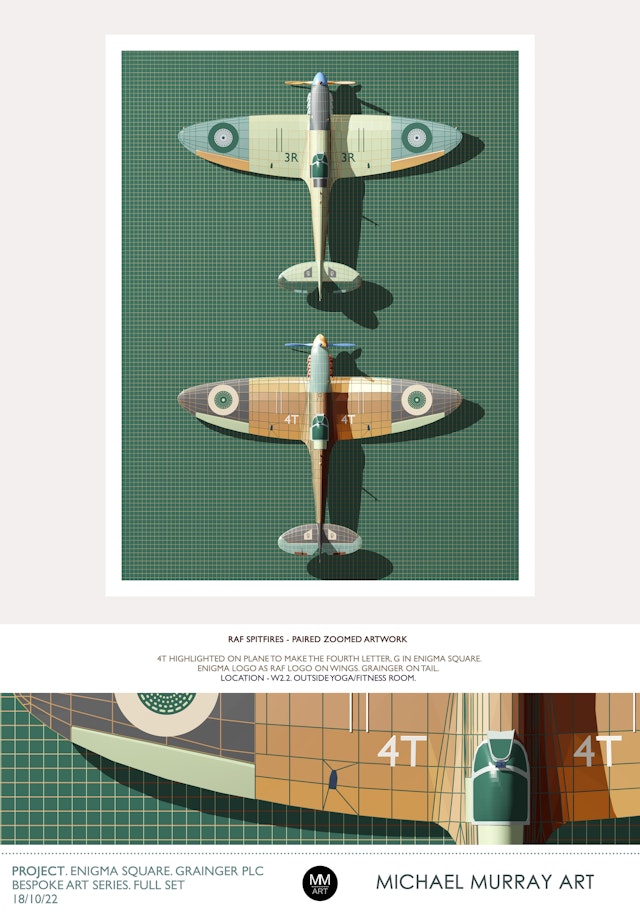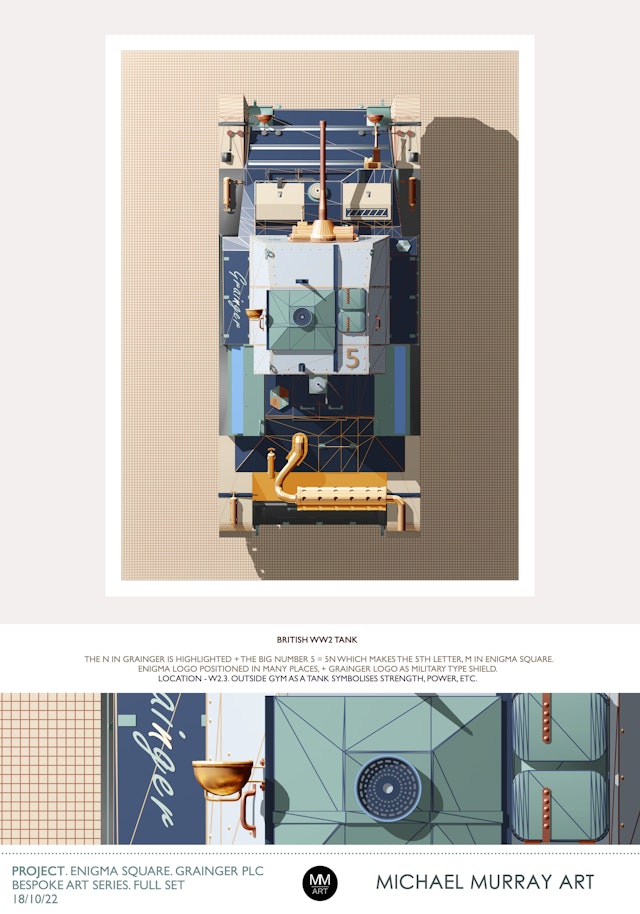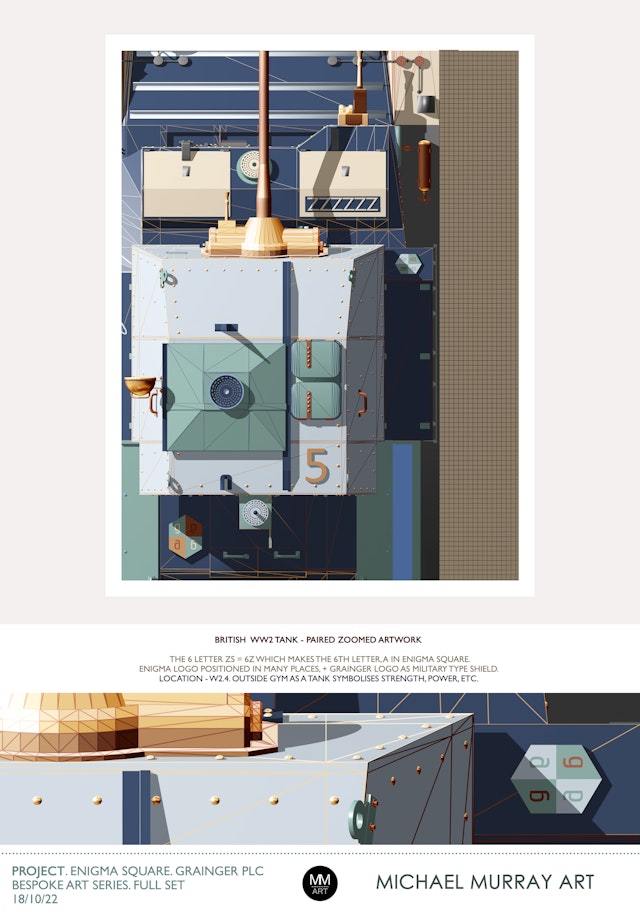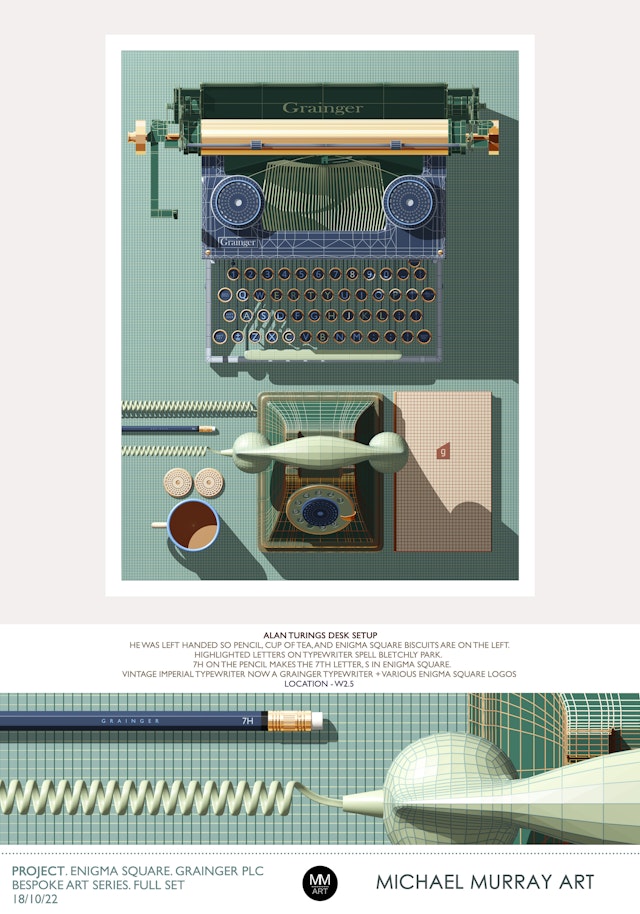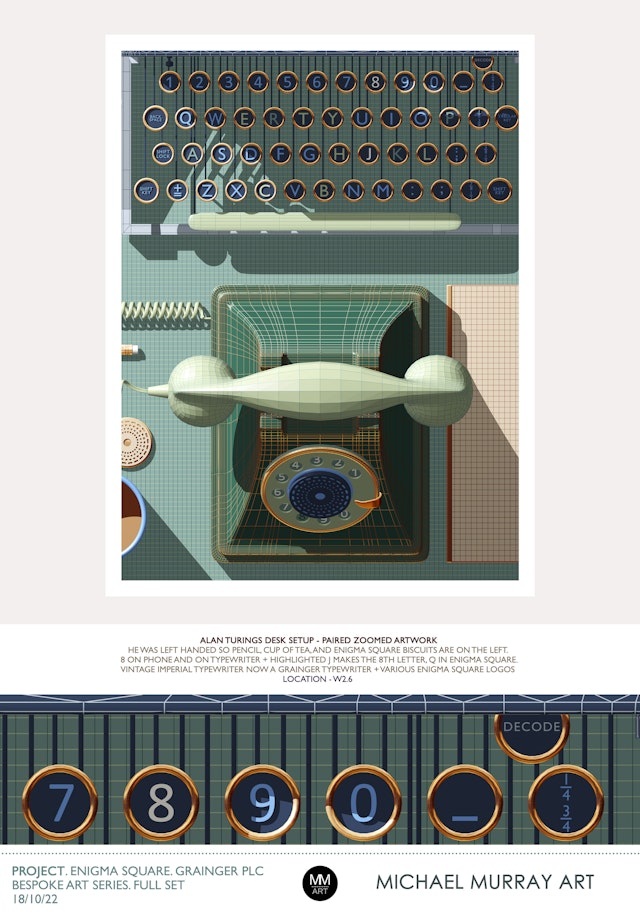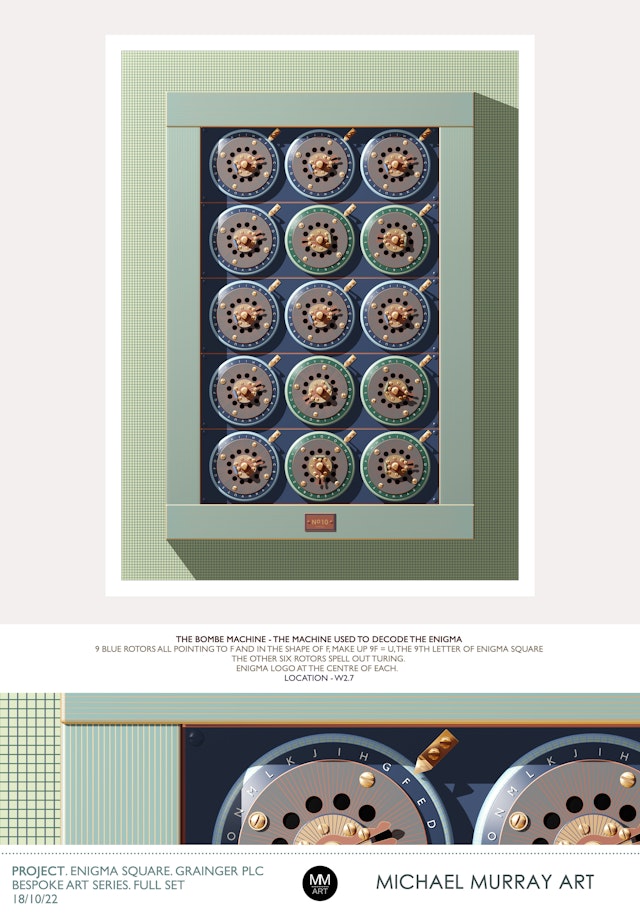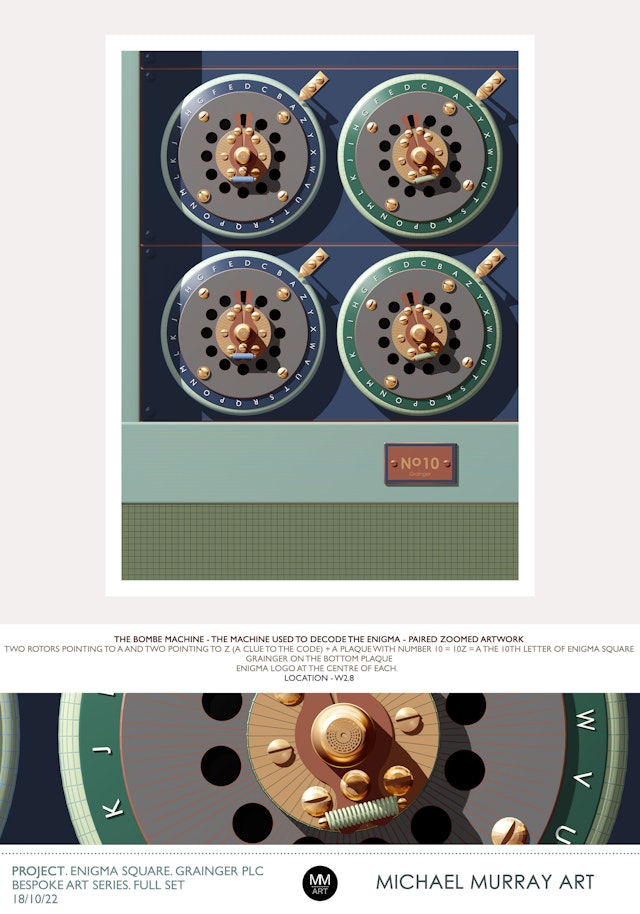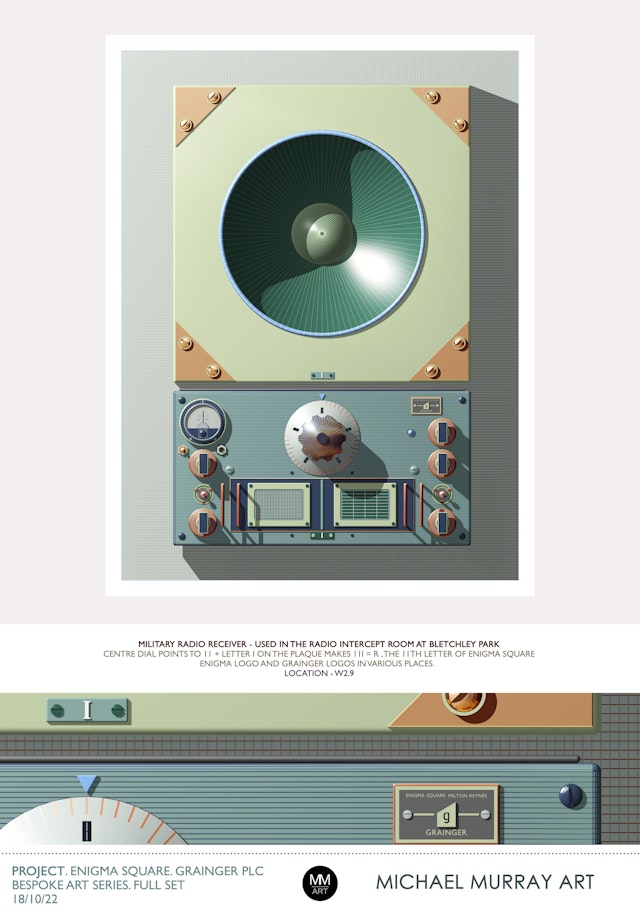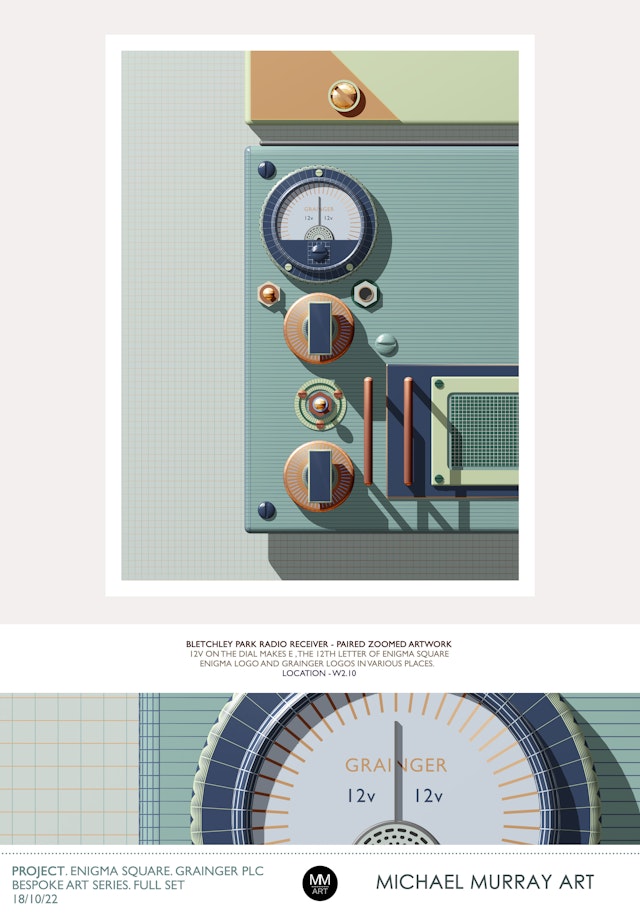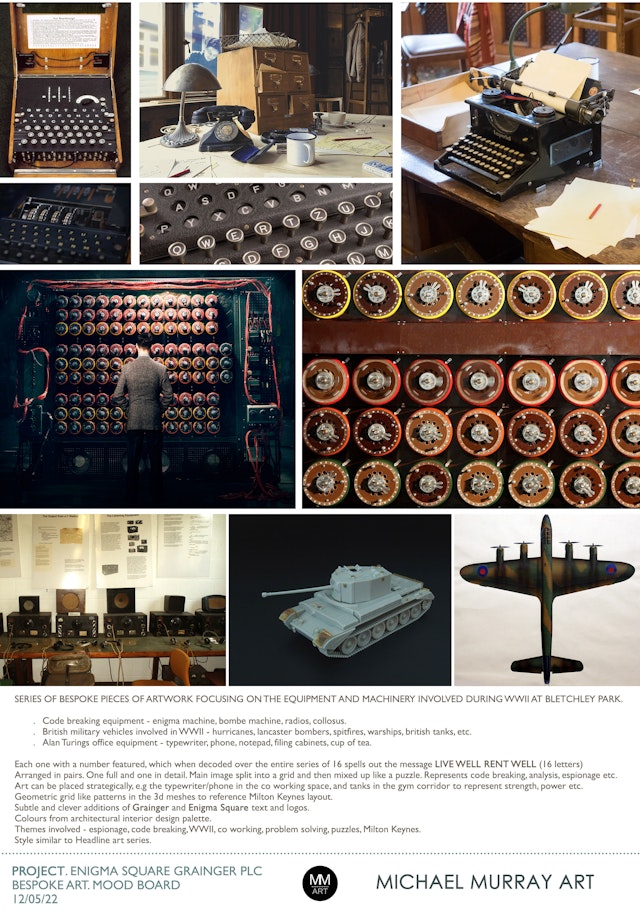 Build to rent art. Enigma Square, MIlton Keynes, for Grainger plc. 2022.

---

A bespoke art collection for the beautiful Enigma Square building, a BTR developent located in Milton Keynes – the home of Bletchley Park, the principal centre of the Enigma Machine code breaking operations during WW2.

A collection of 12 pieces of unique bespoke pieces of artwork was designed for Enigma Square with the purpose of connecting elements of Bletchley Park, with the design and essence of the stunning interior design, including details from furniture and lighting elements.

The series is an original and contemporary collection of striking digital fine art pieces that depict the equipment used at Bletchley Park, as well as some vehicular military additions. The full series includes the Enigma machine, the Bombe machine, office equipment found on Alan Turings desk, Spitfires, WW2 British tank, and a radio receiver commonly used in the communications rooms.

Special feature - To continue the code breaking connection each piece of art incorporated a code consisting of a letter and a number, which when decoded spells out the word ENIGMA SQUARE, (12 pictures, 12 letters). They are also placed in numerical order through the building from 1 to 12. Entrance to games area.

Other interesting features - Each piece of art subtley incorporates design elements such as the Enigma Square logo but in 3d, Grainger corporate logos, the founding date of Grainger (1912), Bletchley Park and Milton Keynes are also spelled out on the typewriter and Enigma Machine keys. The designs also match the colours of the interior design palette, and the square grid design for the background is to reference 'square' as well as the grid layout of Milton Keynes.

Each piece is designed for specific locations, for example the Spitfires are arranged like a yoga class mats and located outside the yoga/fitness room, the tank outside the gym, Alan Turings desk setup in the co-working space, and the bombe machine and radio in the chill/games area.
---
Medium - digital 3d fine art.
Size - 80cm x 60cm
Frame - Sanctuary satin gold with double white mount.

---
Bespoke art. Michael Murray
Client. Grainger Plc
Website. Enigma Square
Interior Design. 74 Design.


---
Michael Murray Art. Contemporary bespoke art for build to rent schemes. UK + Worldwide.