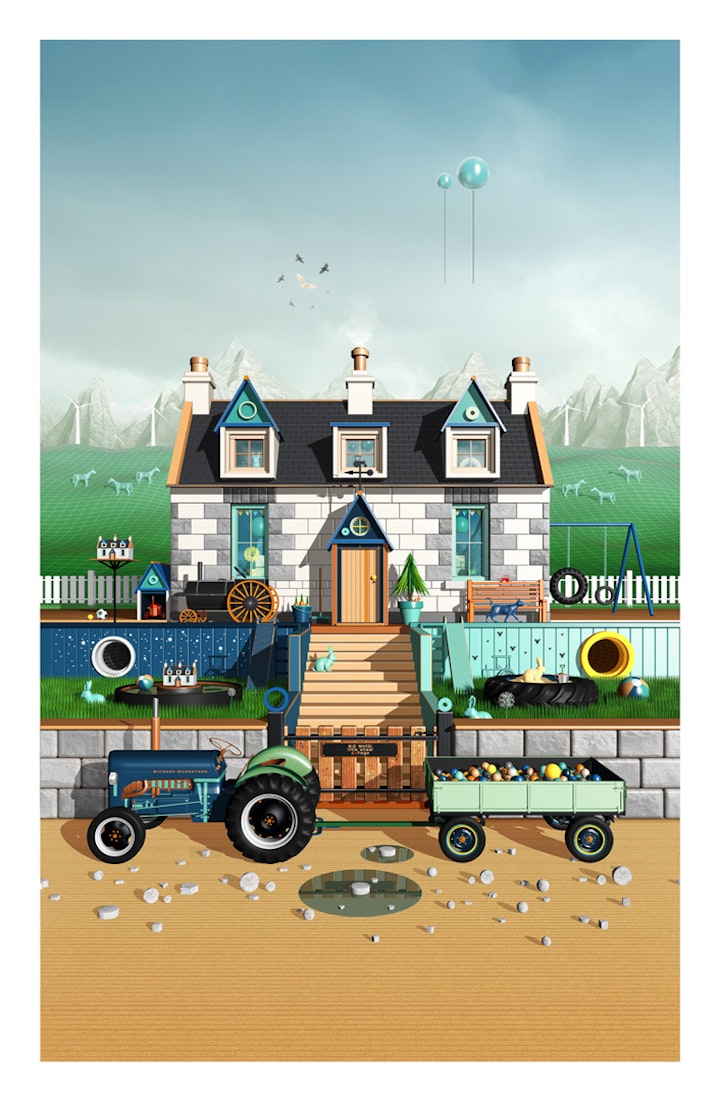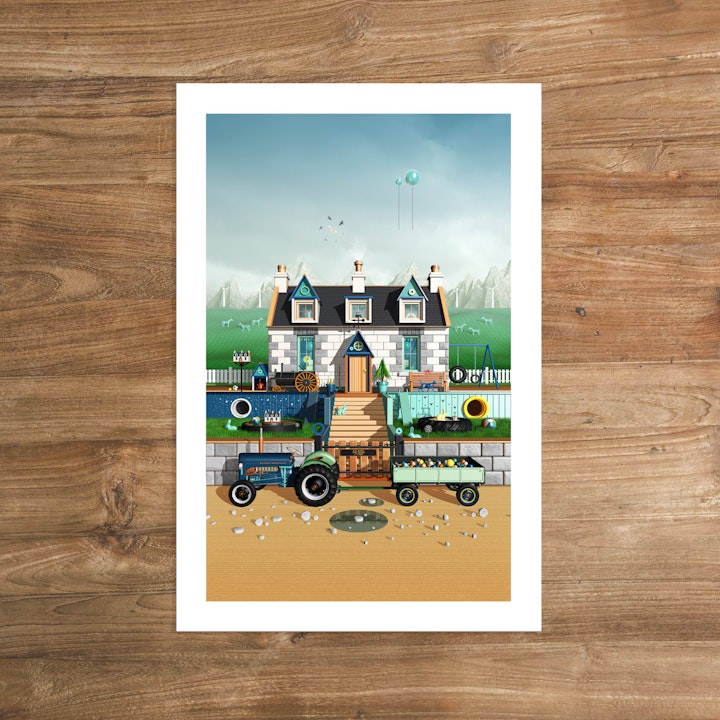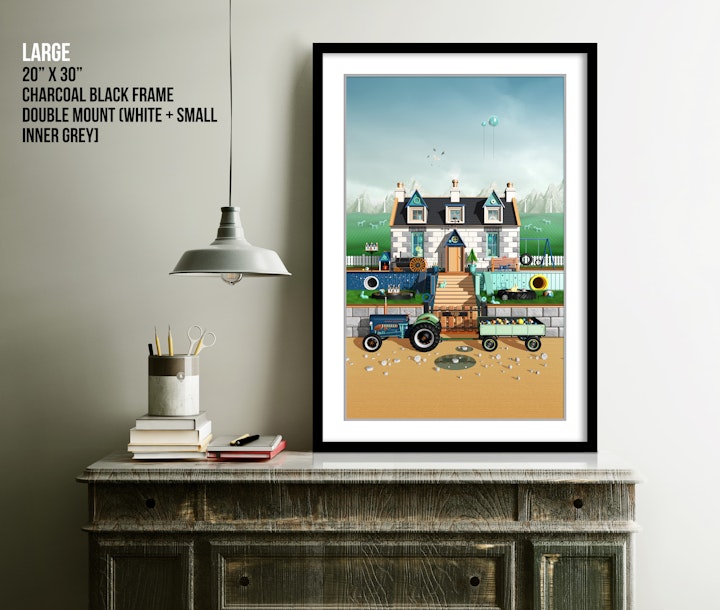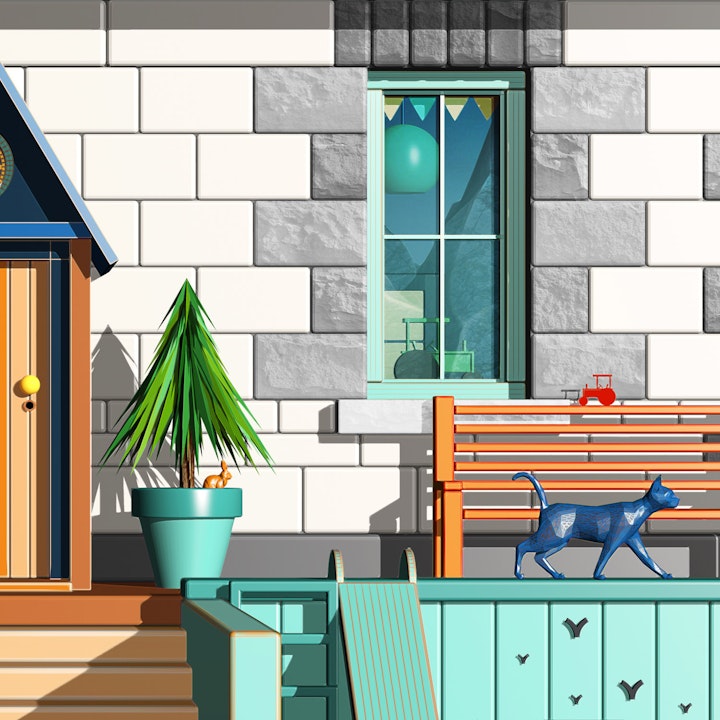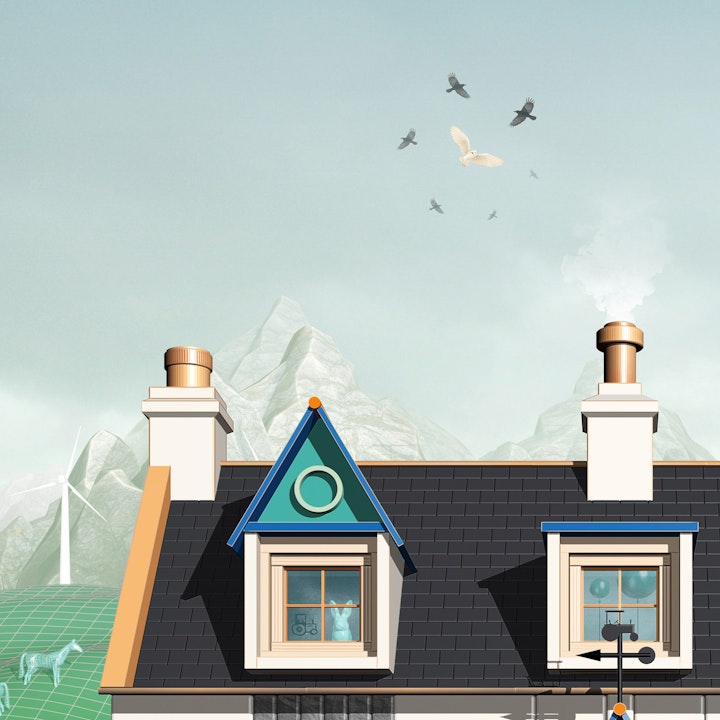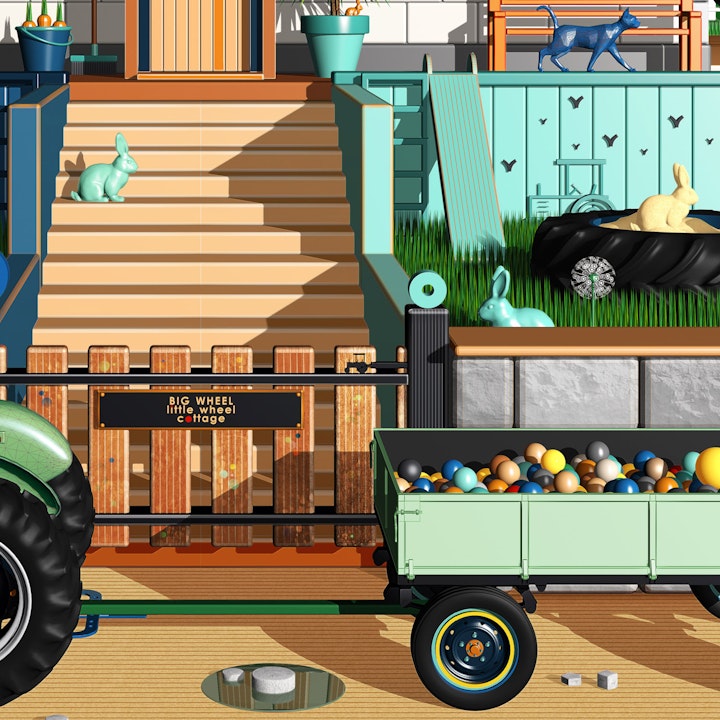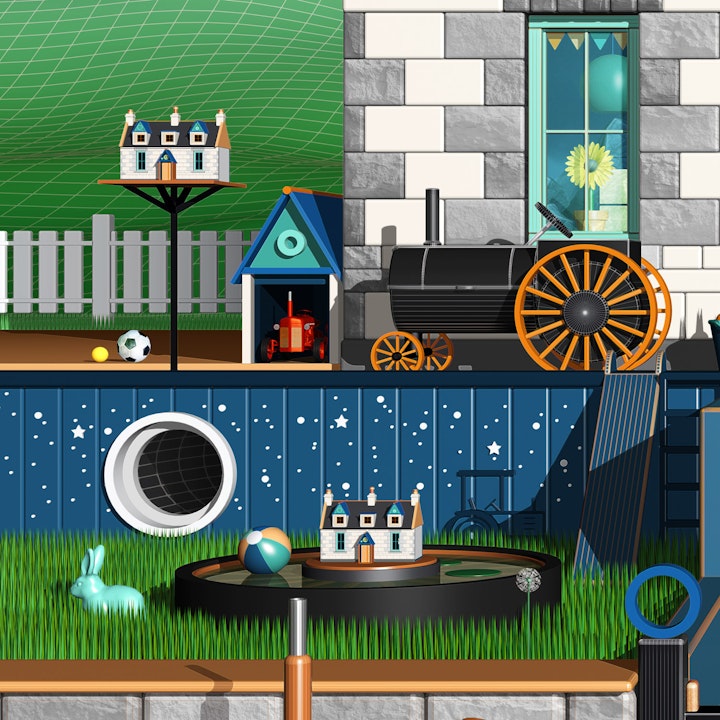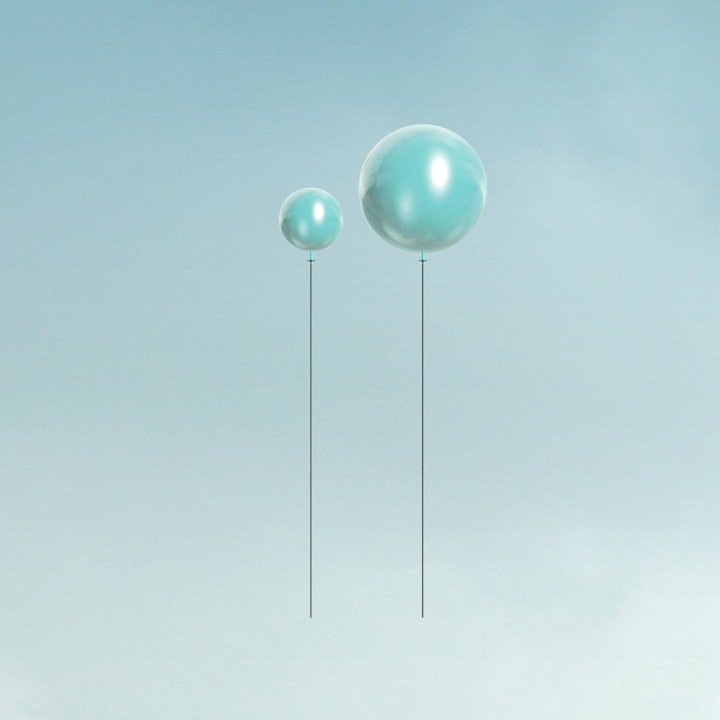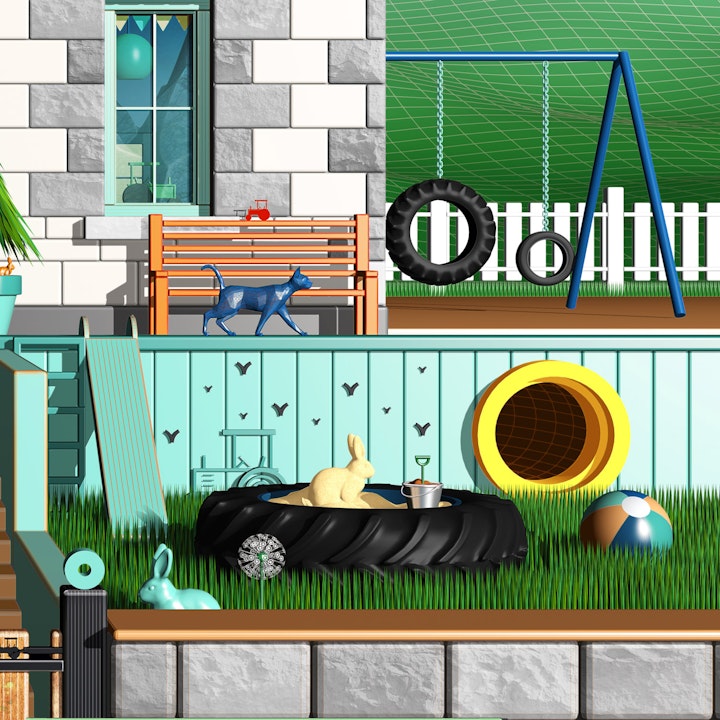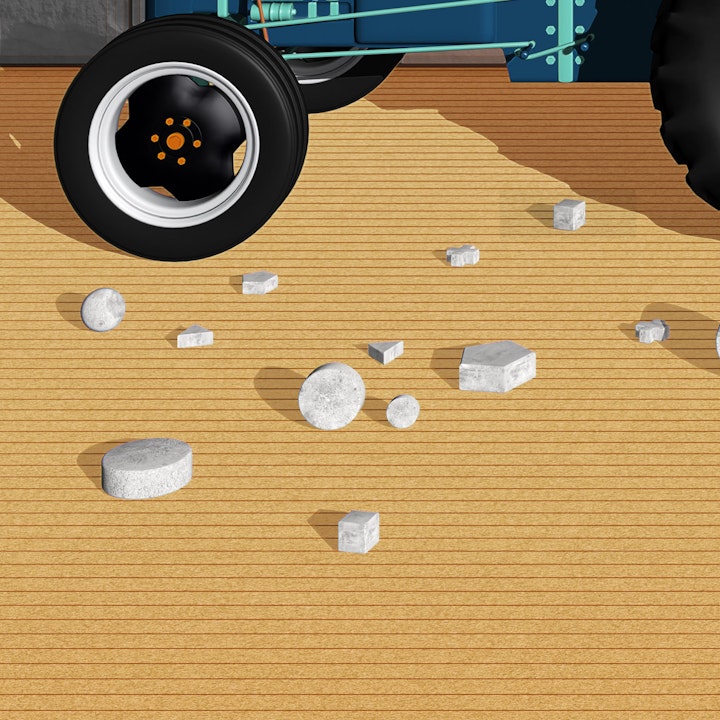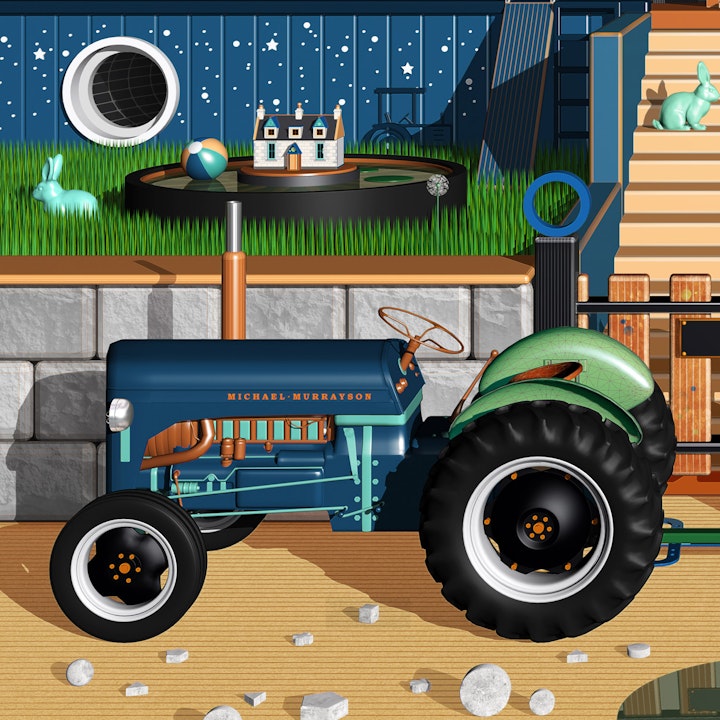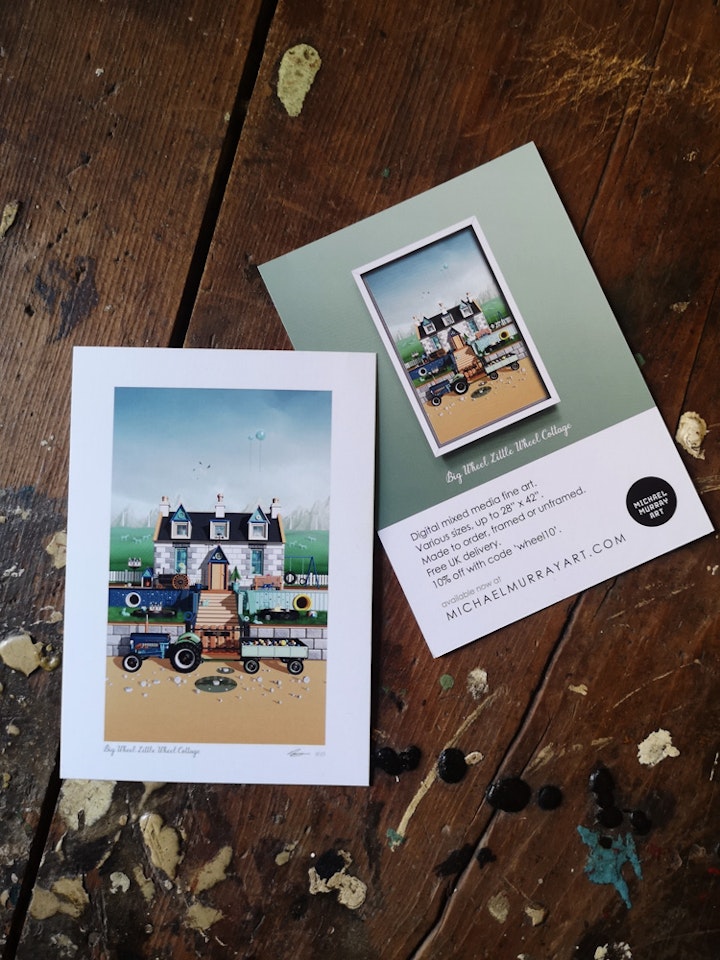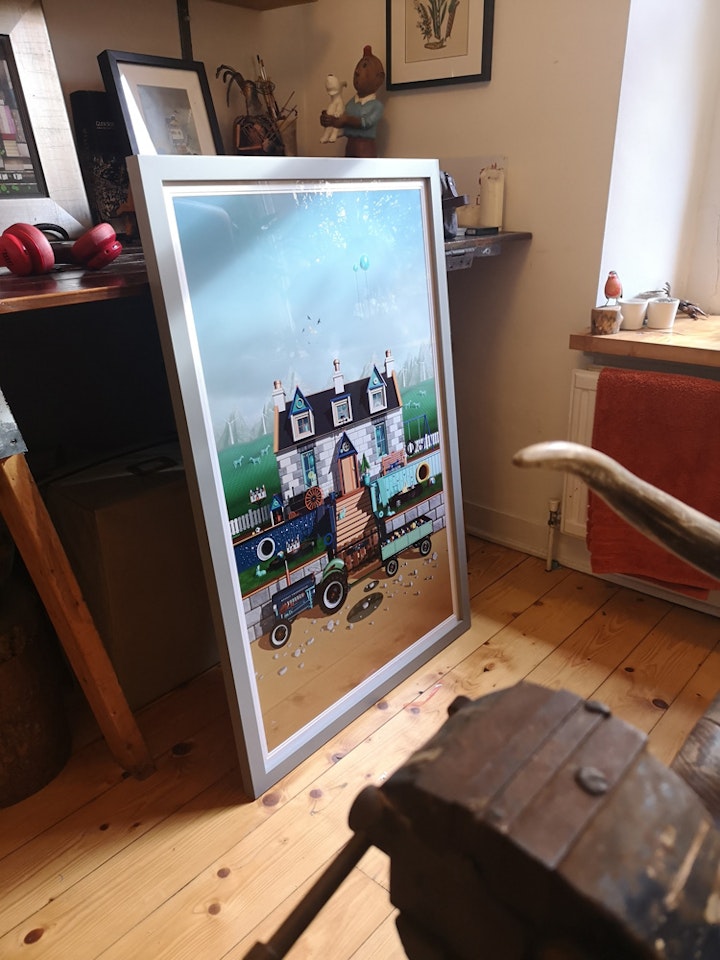 Tractor farm cottage art - A very complex and crazy art print born out of my son's love of tractors. 2023.
---
Contemporary farm art. Features include tractors, barn owl, wind turbines, and many many balls and circles, representing big wheels and little wheels, which in an abstract way represent parenthood. It was actually a collaboration between my son and I . It was his idea to have a blue tractor, and blue horses and rabbits. Textured using photographs from walls around Kelvingrove park, and specifically Kelvingrove museum. A very complex, time consuming, and original piece, perfect for those lovers of tractors and farms.

---
Available framed or unframed in the print shop. Made to order, and shipped directly from the printers and framers, Loxley Colour.

---
Special personalised private versions can also be created on request. See here for more details .

---

Medium - digital 3d fine art.
Resolution - 11400 pixels x 7800 pixels.
Size - various
Frame - various

---
Contemporary art prints. Michael Murray Art. 2023