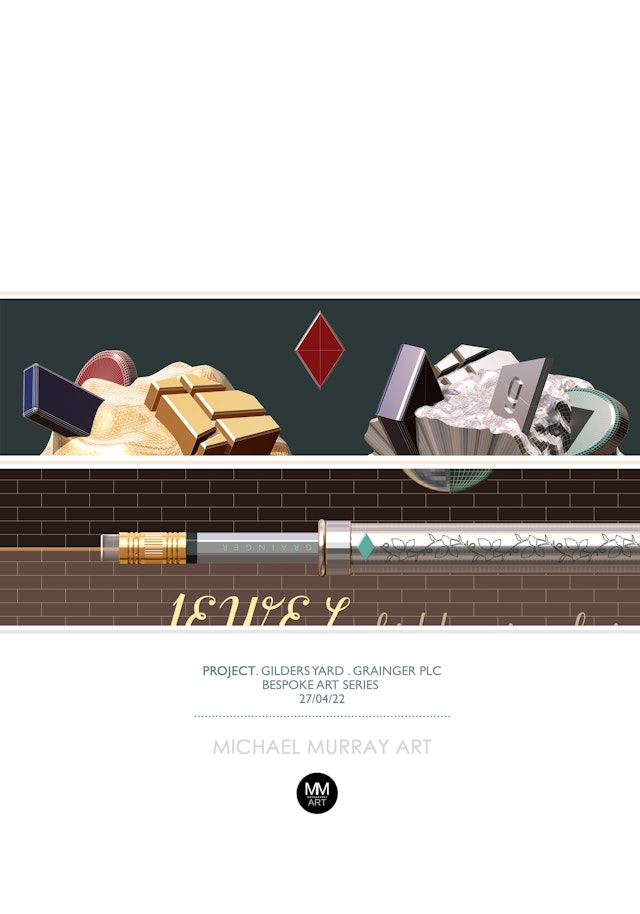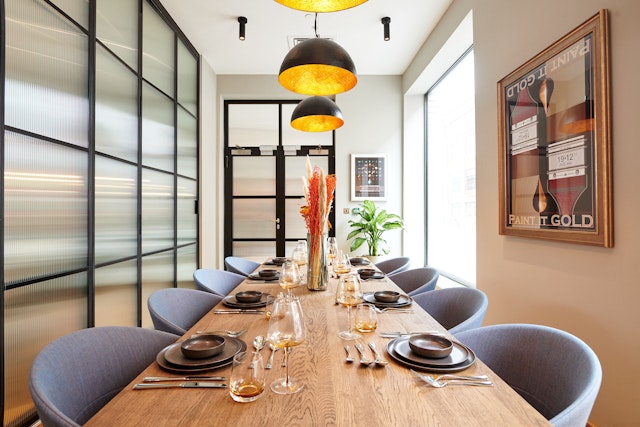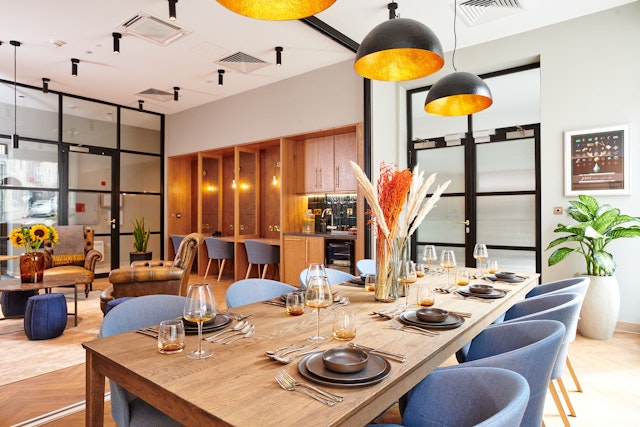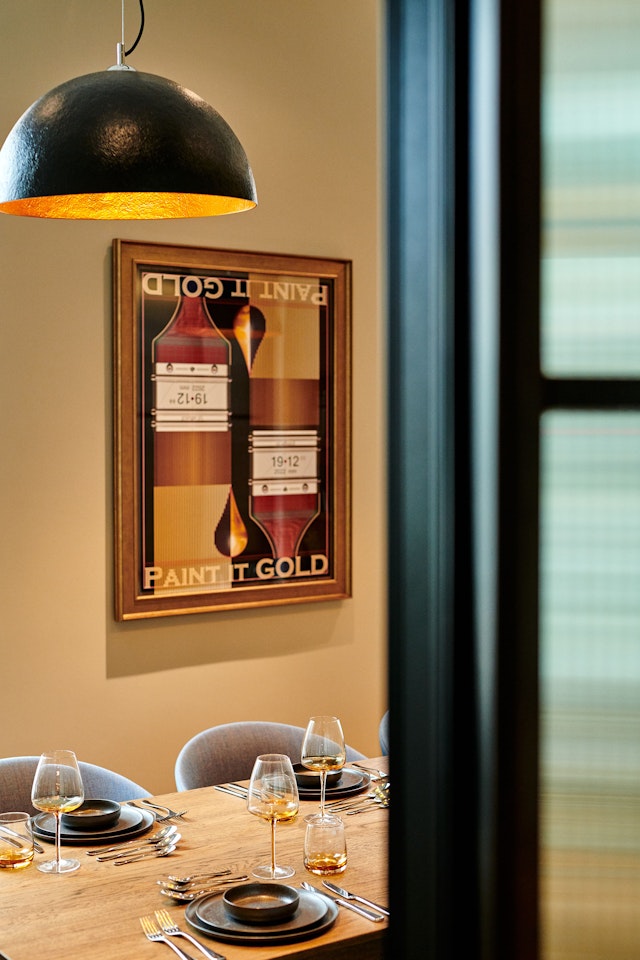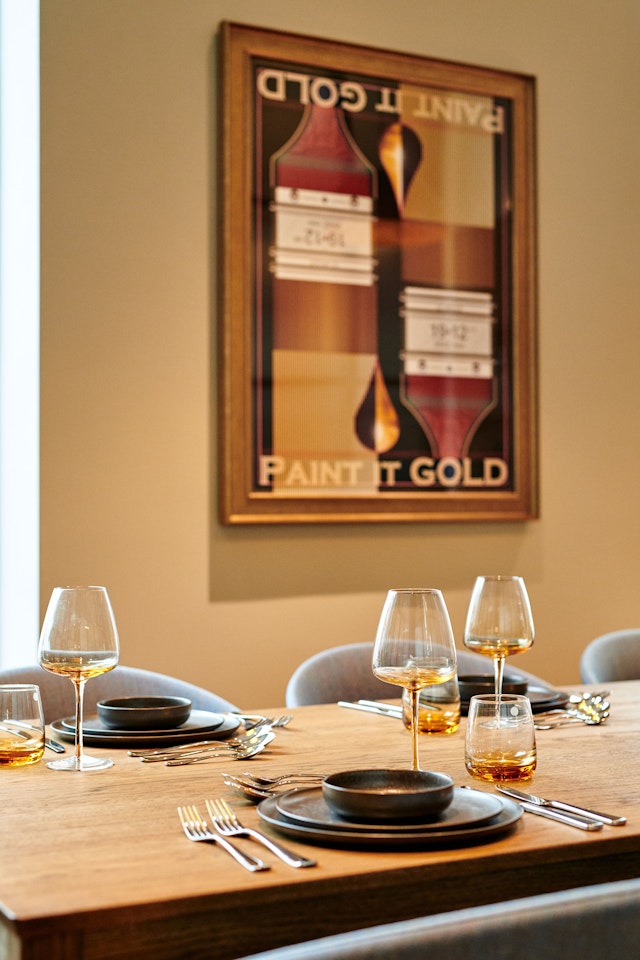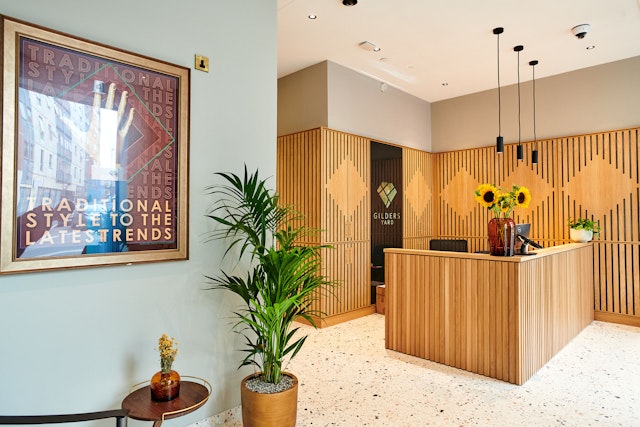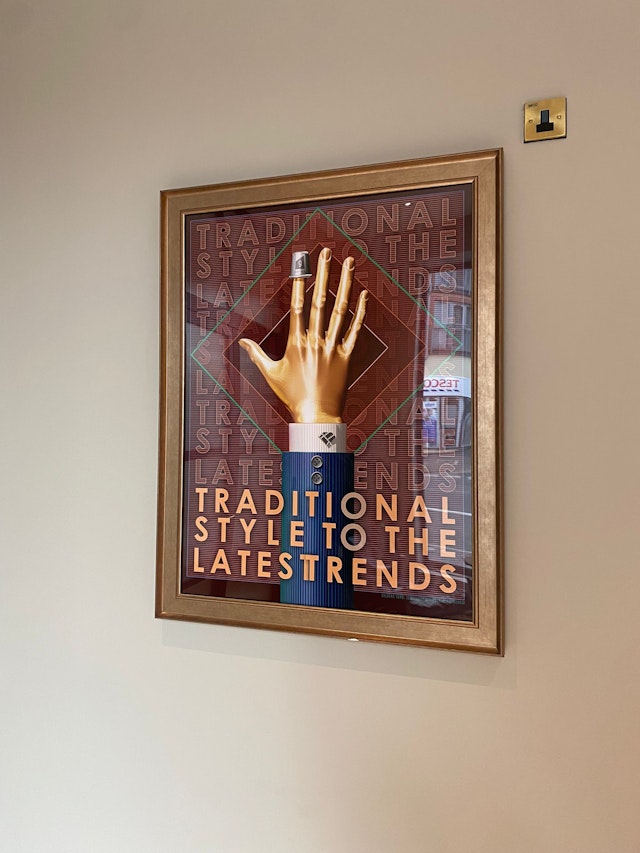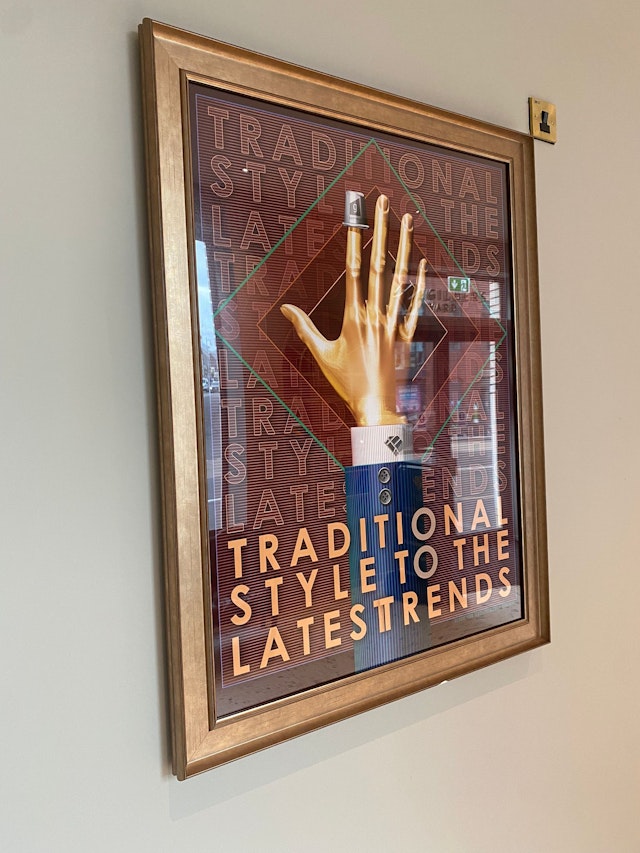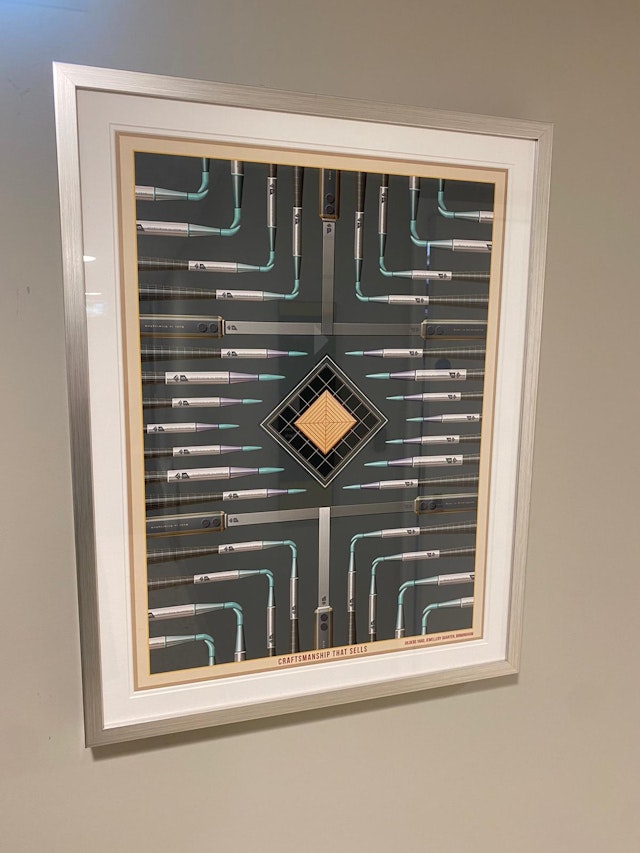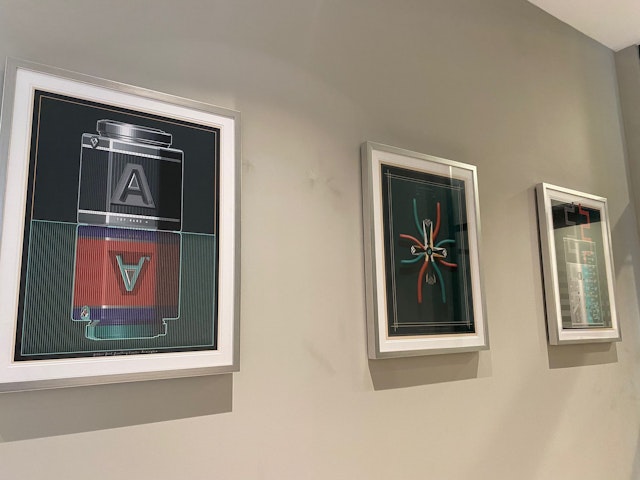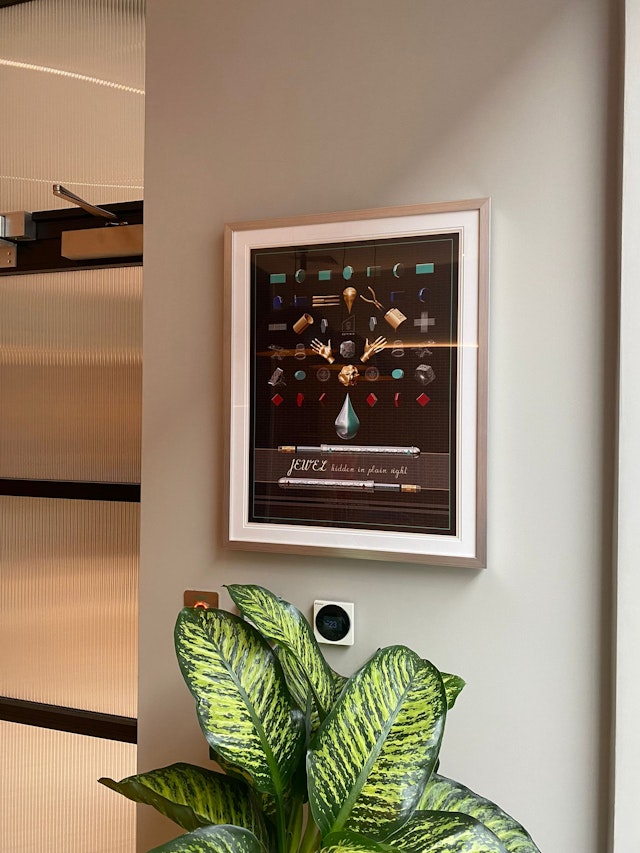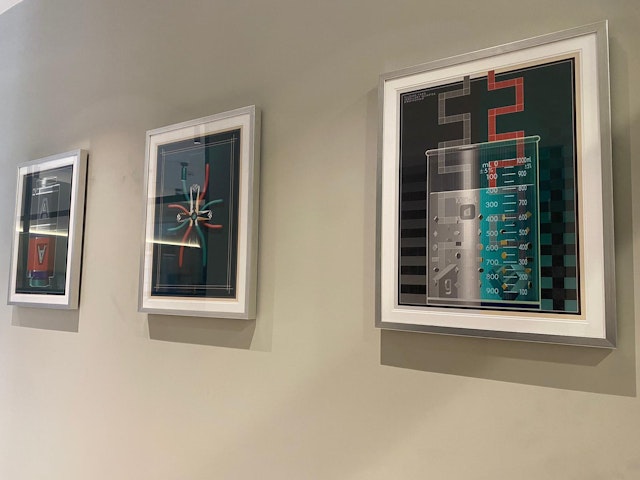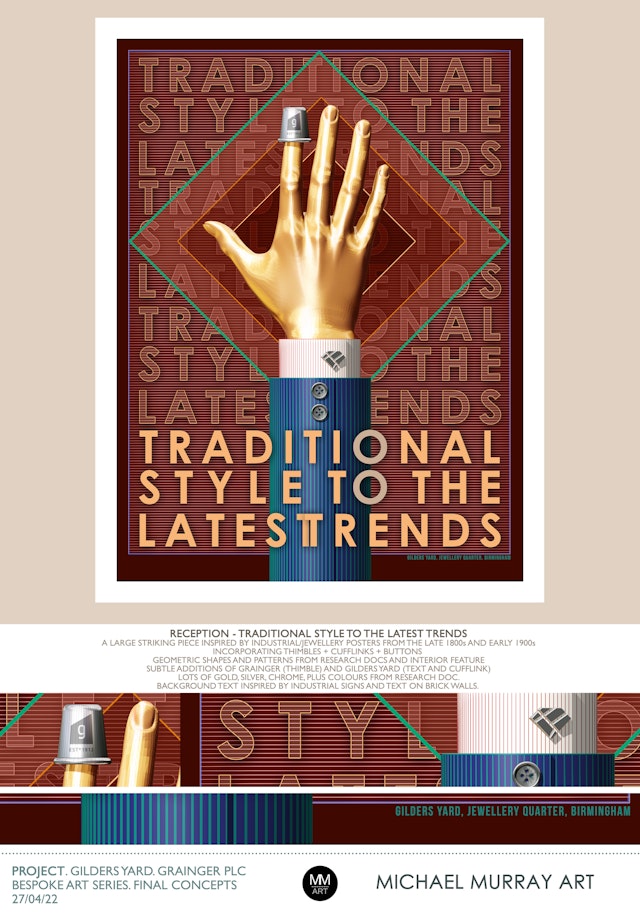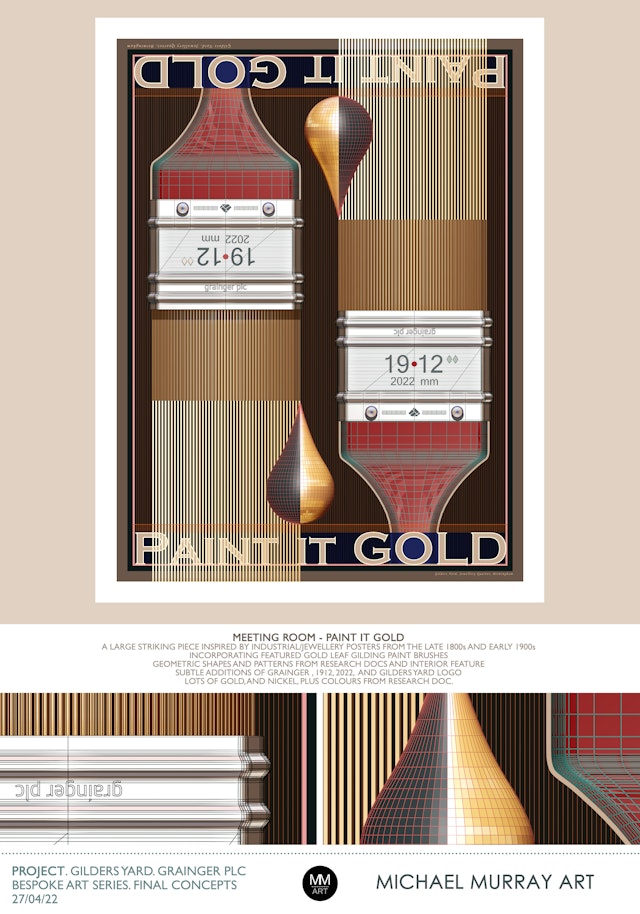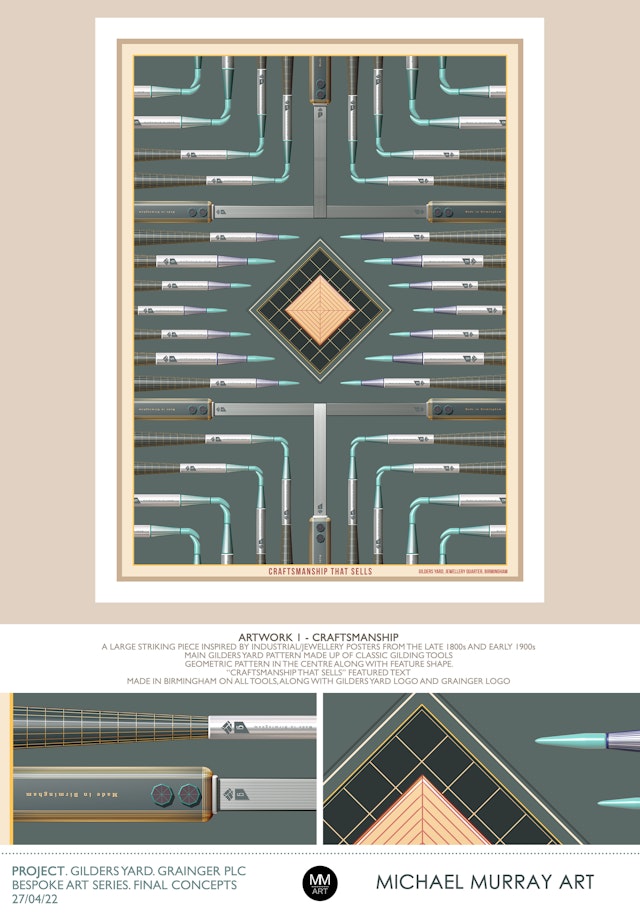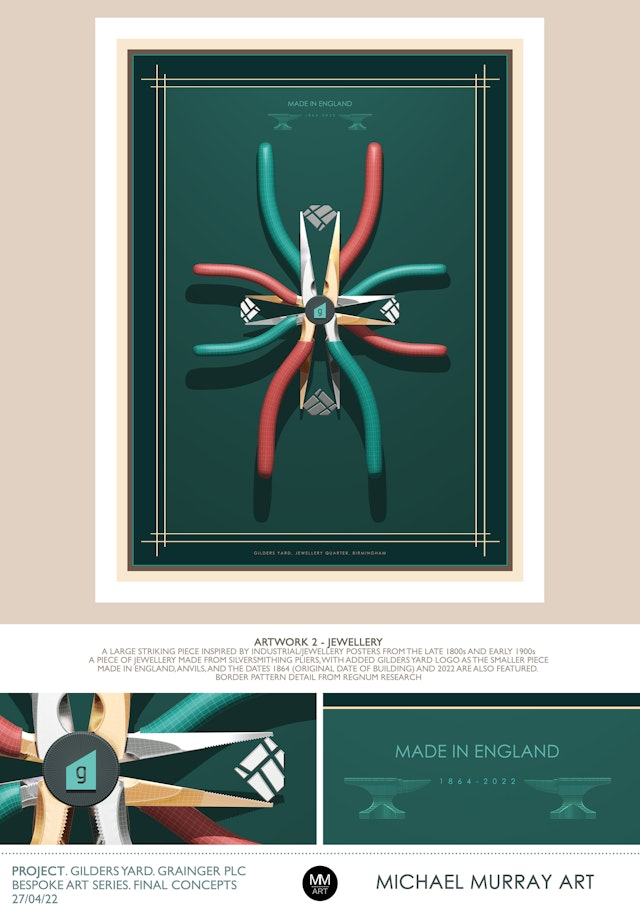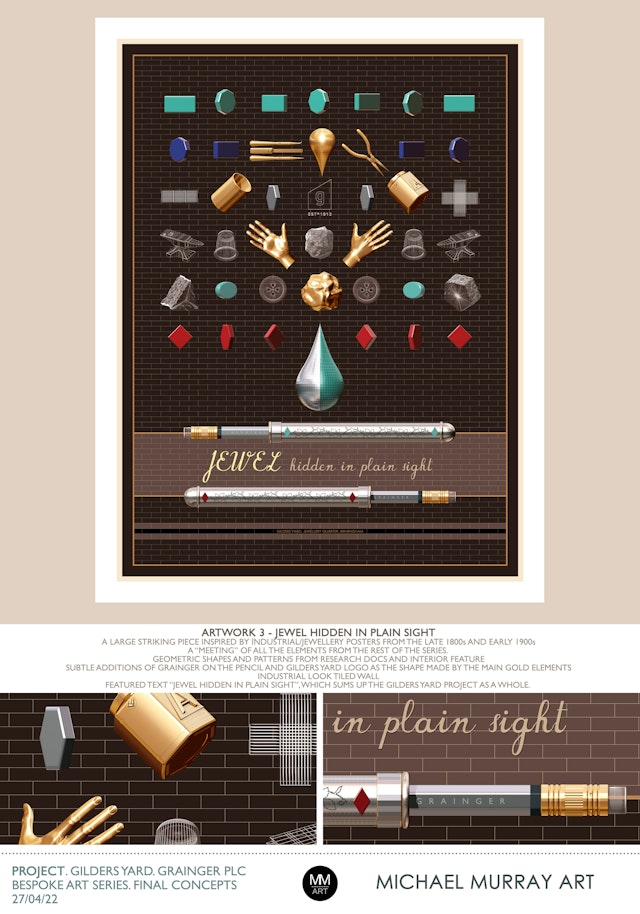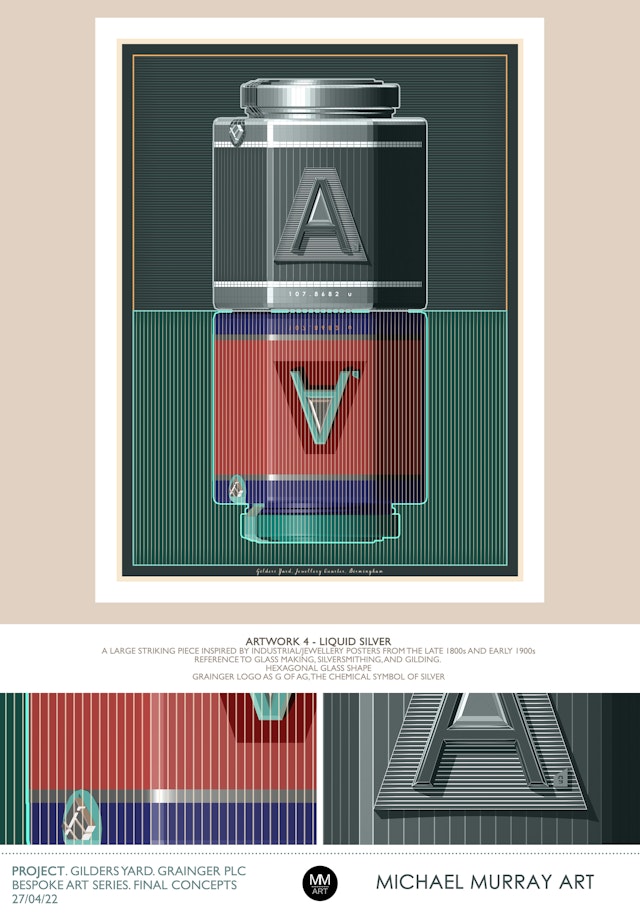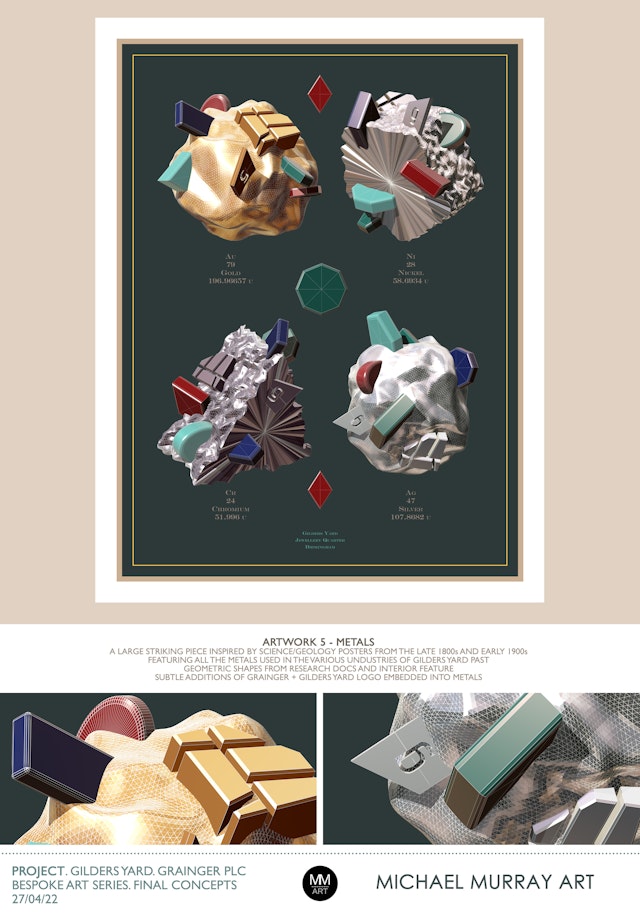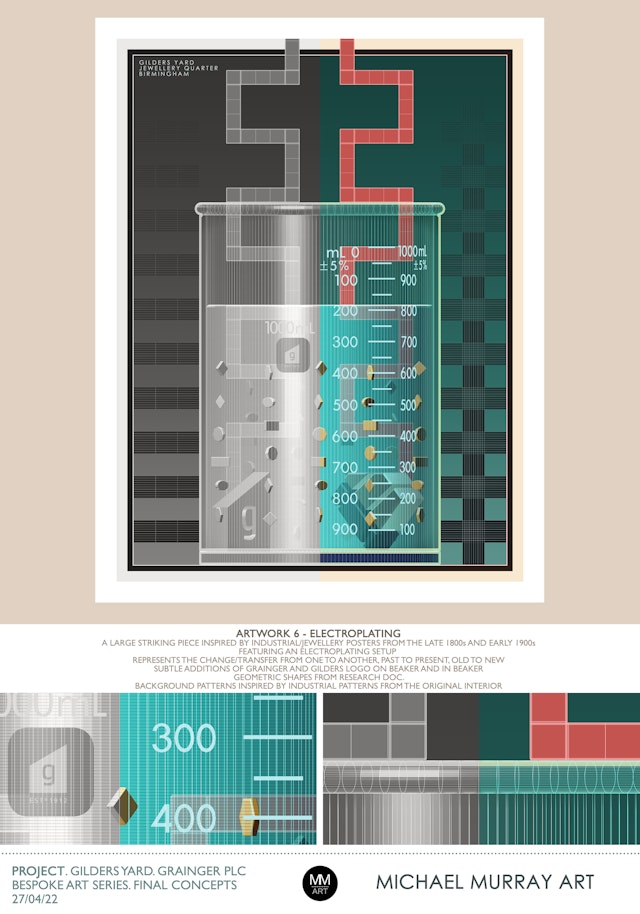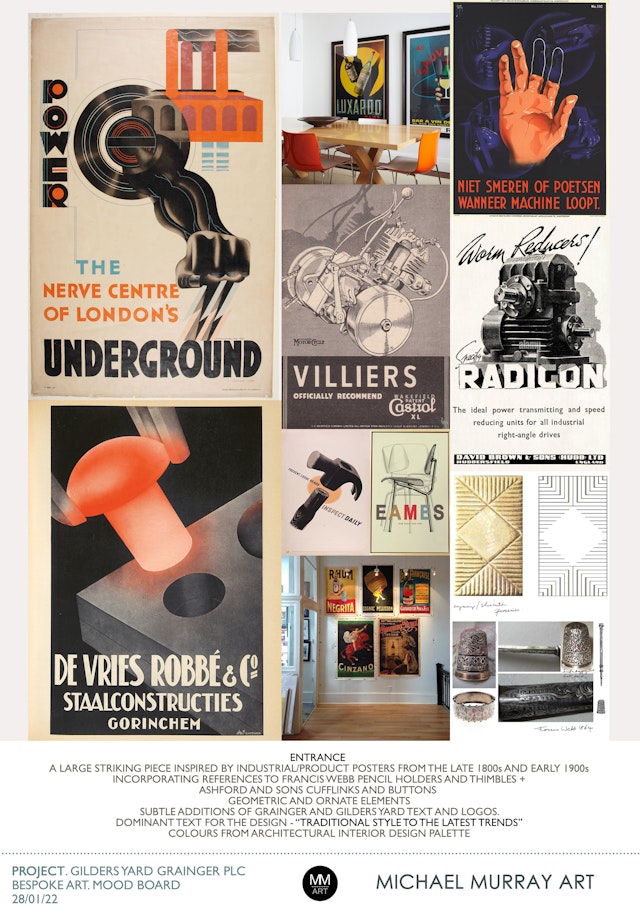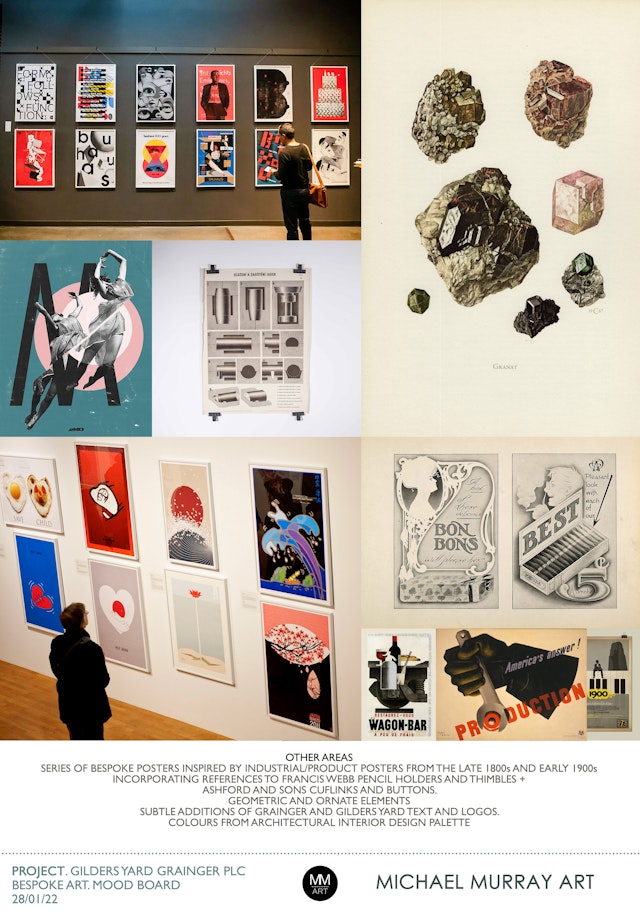 Bespoke Art for Gilders Yard, Build to Rent scheme, Birmingham , Grainger PLC

---
A bespoke art collection for the spectacular Gilders Yard building, a BTR developent located in the city's Jewellery Quarter – on the former site of a renowned Birmingham jewellery maker.

A collection of 8 pieces of unique bespoke vintage poster artwork inspired by vintage jewellery, gilding, and metal fabrication posters, to reference the areas rich history, as well as details from the original architecture and pieces of jewellery/items created there. A couple of the pieces include taglines from the original companies based there, such as "Craftmanship That Sells" and "Traditional Style to the Latest Trends" . Grainger and Gilders Yard logos are also cleverly incorporated. Colours exactly match the interior design style palette.
---
Medium - digital 3d fine art.
Size - 50cm x 70cm and 110cm x 75cm
Frame - Sanctuary satin silver for the smaller pieces and a beautiful ornate bronze/gold frame for the two feature pieces. Chosen to keep with the metal fabrication/jewellery/gilding theme.

---
Bespoke art. Michael Murray
Client. Grainger Plc
Website. Gilders Yard


---
Michael Murray Art. Contemporary bespoke art for build to rent developments. UK + Worldwide.
---